ICD-10-CM: Ready or Not, Here It Comes
If you're gambling on another delay in the transition to the ICD-10-CM code set, it's time to change your bet.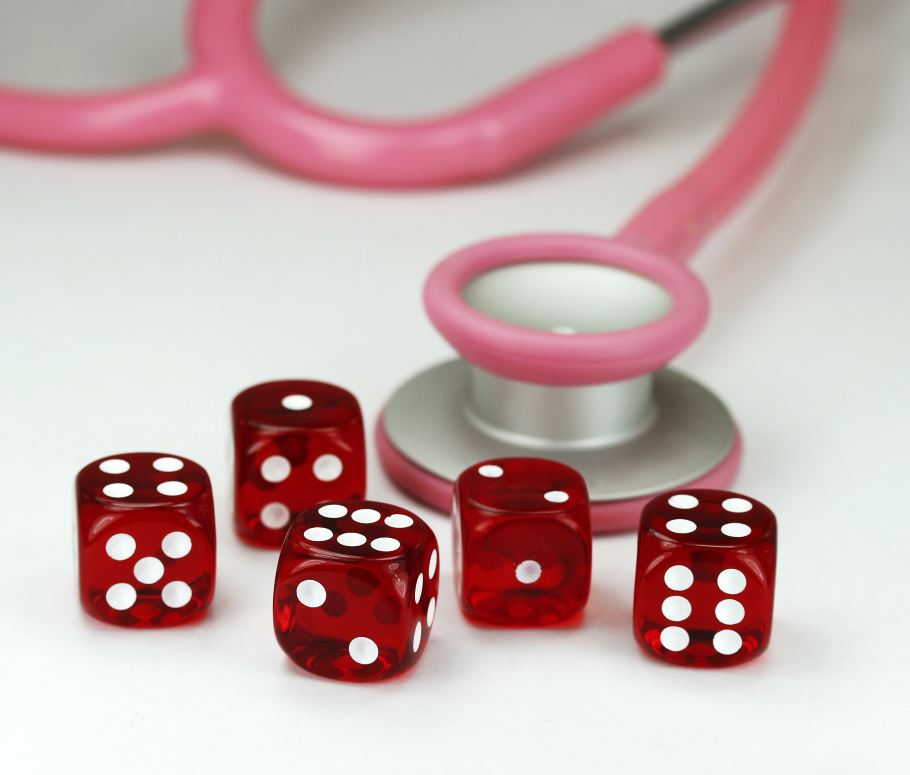 On July 31, the U.S. Department of Health & Human Services (HHS) issued a rule finalizing October 1, 2015 as the compliance date for healthcare providers, health plans, and healthcare clearinghouses to implement ICD-10-CM. Although previous deadlines were moved "to allow insurance companies and others in the health care industry time to ramp up their operations to ensure their systems and business processes are ready," HHS has dubbed further delay of ICD-10 a myth, and announced  "no plans to extend the compliance date for implementation of ICD-10-CM/PCS; therefore, covered entities should plan to complete the steps required to implement ICD-10-CM/PCS on October 1, 2015."
ICD-10-CM implementation is inevitable for several key reasons. Most significantly, the ICD-9-CM code set currently in use contains "outdated, obsolete terms that are inconsistent with current medical practice, new technology, and preventive services," as stated in the July 2014 press release, and lacks the needed flexibility to keep up with changes. ICD-9-CM hasn't received regular updates in several years. And because ICD-9 will receive no updates beyond 2015, even non-covered entities are best served by the transition to ICD-10.
ICD-10-CM has received limited updates since 2012, and regular (quarterly) updates will commence in 2016, thereby ensuring the code set remains up-to-date.
Skipping ICD-10 and holding out for ICD-11, as some have proposed, isn't a viable solution. As reported in FierceHealthIT, ICD-11 isn't expected to be ready for use for at least a decade, and perhaps much longer. The American Medical Assocations's Board of Trustees estimates that ICD-11 won't be available for use in the U.S. for 20 years, and expressed reservations about skipping ICD-10, stating that such a move "is fraught with its own pitfalls and therefore, based on current information available, is not recommended."
The benefits of ICD-10-CM, as compared to ICD-9, have long been heralded. As expressed in a CMS press release:
By enabling more detailed patient history coding, ICD-10 can help to better coordinate a patient's care across providers and over time. ICD-10 improves quality measurement and reporting, facilitates the detection and prevention of fraud, waste, and abuse, and leads to greater accuracy of reimbursement for medical services. The code set's granularity will improve data capture and analytics of public health surveillance and reporting, national quality reporting, research and data analysis, and provide detailed data to enhance health care delivery. Health care providers and specialty groups in the United States provided extensive input into the development of ICD-10, which includes more detailed codes for the conditions they treat and reflects advances in medicine and medical technology.
Many potential downsides of ICD-10 have been overstated or are simply false, as effectively demonstrated in ICD-10-CM/PCS Myths and Facts. For example, although the greater number of codes in ICD-10 relative to ICD-9 will allow greater specificity, it's incorrect to assume that finding the correct code will be more difficult.
"Just as an increase in the number of words in a dictionary doesn't make it more difficult to use, the greater number of codes in ICD-10-CM/PCS doesn't necessarily make it more complex to use," CMS argues. "In fact, the greater number of codes in ICD-10-CM/PCS make it easier for you to find the right code." As well, "the improved structure and specificity of ICD-10-CM/PCS will likely assist in developing increasingly sophisticated electronic coding tools that will help you more quickly select codes."
Some have argued that the proliferation of ICD-10 codes will spell the end of the superbill. But because most physician practices use a relatively small number of diagnoses related to their specialty, they can continue to use super bills containing the most common diagnosis codes reported in their practice, and supplement with additional tools.
Furthermore, the cost of ICD-10 implementation has been greatly exaggerated, causing widespread discouragement from starting training. Recent surveys have demonstrated costs could average only $3,500 per provider.
The bottom line is, it's time to stop stalling on ICD-10 and ready yourself and your practice for the inevitable October 2015 implementation deadline.
Latest posts by John Verhovshek
(see all)
13 Responses to "ICD-10-CM: Ready or Not, Here It Comes"