Risk Adjustment Paints a Valuable Picture
By Brian Boyce
October 1, 2014
Comments Off

on Risk Adjustment Paints a Valuable Picture
This payment model gives you a better view into patient conditions and care.
Risk adjustment is known primarily for its role in Medicare Advantage plans, but is now used across all facets of healthcare. There's more to it than collecting diagnoses to meet fee-for-service (FFS) guidelines. By driving documentation improvement, risk adjustment paints a more precise picture of patients' clinical conditions and of the complexity of care they receive, while also easing the transition to ICD-10-CM.
Know the Basics
Risk adjustment is a process of collecting all diagnoses (as identified with ICD codes) for each patient, and using them — along with possible comorbidities and complications — to calculate capitated (per person) payments for patient care. The same information is used to "forecast," on a per-patient level, risks and initiate preventive care, earlier on.
The familiar FFS payment model reimburses a set dollar amount for each separately billed service. FFS creates a financial incentive for healthcare providers to "do more," regardless of outcome, and often at the expense of preventive care, coordination of care, and other cost-saving measures. In this model, diagnosis codes often are used only to demonstrate medical necessity for billed procedures and services.
Risk adjustment models use a capitated rate, similar to those used in HMO models; but instead of a flat, per-person rate — e.g., the per-member, per-month (PMPM) model, which assumes all patients are equally healthy — risk adjustment individualizes each patient's rate based on his or her known diagnoses using assigned values for current chronic conditions. Risk adjustment also applies the concept of population-based medicine, which seeks to treat all patients with a specific diagnosis using the same scientifically derived standards and preventative measures. Rather than focusing on "levels" of care to show complexity (e.g., does the visit qualify for a level 3 or level 4 evaluation and management (E/M)?), health plans and providers can show complexity of care based on specificity of ICD code selection.
How Risk Adjustment Is Applied
Medicare Advantage plans focus on diagnoses to establish higher reimbursement rates for patients with more serious conditions. Medicare assigns a hierarchical condition category (HCC) value to each diagnosis code in the model. Each diagnosis code carries a risk adjustment factor, which is similar in concept to the relative value unit (RVU) found in procedure-based coding.
Medicaid and commercial plans also are using risk adjustment models to assist in predicting patients' future needs and to plan for potential complications. This allows for financial forecasting for healthcare in future years. The Affordable Care Act (ACA) calls for all commercial plans to institute a risk adjustment model if they are not already using one. This risk adjustment program redistributes funds from plans with lower-risk enrollees to plans with higher-risk enrollees, beginning in 2014. Each plan's average actuarial risk will be determined based on enrollee's risk scores. The U.S. Department of Health & Human Services (HHS) has created an HCC model for commercial plans to use.
The Medicaid and HHS HCC models, like Medicare HCCs, assign diagnoses a numeric value. (The Medicaid model also rates diagnoses as "high," "medium," and "low" risk.) The models rank diagnoses by severity within "families" or "hierarchies." More severe conditions within a particular hierarchy, when present, supersede other diagnoses within the same family that the patient might also have. For example, a provider might document diabetes in one visit and diabetes with a complication in another. In this case, the complicated diabetes will trump or supersede the uncomplicated diabetes for the year, for that patient.
Risk Adjustment: Diligent Documentation, Dx Coding
In FFS models, diagnosis codes are used primarily to support medical necessity for procedures billed. Often, the diagnosis chosen is the first to be identified, or one of several the local coverage determination (LCD) will allow, even if that code does not best represent the patient's condition.

Note: Some organizations promote the use of the acronym "MEAT" (Monitor, Evaluate, Assess, or Treat) when choosing reportable diagnosis codes for risk adjustment; however, this method is appropriate when attempting to increase a level of (E/M) service through the attention to a diagnosis, and not for risk adjustment.
Under a risk adjustment model, you should report all present, relevant diagnoses. ICD guidelines instruct you to choose a primary diagnosis (to describe the main reason for the visit/encounter), and to "List additional codes that describe any coexisting conditions." The Centers for Medicare & Medicaid Services (CMS) 2008 Participant Guide for risk adjustment further supports this instruction:
Physicians should code for all documented conditions that coexist at the time of the encounter/visit, and require or affect patient care treatment or management. Do not code conditions that were previously treated and no longer exist. However, history codes may be used as secondary codes if the historical condition or family history has an impact on current care or influences treatment. Co-existing conditions include chronic, ongoing conditions, such as diabetes, congestive heart failure, atrial fibrillation, COPD, etc. These diseases are generally managed by ongoing medication and have the potential for acute exacerbations if not treated properly, particularly if the patient is experiencing other acute conditions. It is likely that these diagnoses would be part of a general overview of the patient's health when treating co-existing conditions for all but the most minor of medical encounters. Co-existing conditions also include ongoing conditions such as multiple sclerosis, hemiplegia, rheumatoid arthritis, and Parkinson's disease.
Documenting complications and comorbidities is vital in risk adjustment, but many providers do not realize coding guidelines largely prohibit the assumption of cause and effect relationships. In other words, if the relationship isn't clearly documented, there's no way to report it. Diabetes is one of the biggest challenges in this area. Many providers have memorized the basic code for diabetes, but the primary, unspecified code is appropriate only for those diabetics who have no complications. Likewise, hypertension (among other conditions) may result in cause-and-effect conditions that affect diagnosis coding.
Dx Pitfalls to Avoid
"History of" diagnoses are one potential problem area in risk adjustment. The term "past medical history" (PMH) is used loosely in clinical documentation, as recognized in the CMS 2008 Participant Guide:
A physician can make errors in one of two ways with respect to these (history of) codes. One error is to code (or document) a past condition as active. The opposite error is to code (or document) as "history of" a condition when that condition is still active. 
ionHealthcare, LLC, has trademarked an acronym specifically to address those diagnoses in question. If you believe any diagnosis is current, but it's listed as PMH or historical, consider, did the provider 'TAMPER™' (Treat, Assess, Monitor/Medicate, Plan, Evaluate, or Refer) with the diagnosis on that date of service? If the answer is yes, the diagnosis may be considered current. If the answer is no, you should not report the code, or should report it with a PMH-only flagging (these would not normally be stored or reported for risk adjustment purposes).

Warning: Some organizations use medication lists to validate a diagnosis as current. In such instances, medication lists must be updated, and you must be sure that the listed medication is used to treat a specific diagnosis, only.
Several conditions require special consideration regarding "history of" diagnoses. For example, many providers will continually submit an active cancer code when there is no longer active treatment for the cancer; yet, coding rules allow coding of cancers as current only when they are being treated by chemotherapy, radiation therapy or hormonal treatment, watchful waiting, or if the patient is too frail for, or refuses, treatment.
There are also special rules regarding stroke codes. After a patient has been discharged from inpatient treatment for a stroke, it's no longer appropriate to use the stroke code. Instead, a "history of stroke" code should be used.
Providers need to be reminded of the importance of list headers such as PMH, active, current, ongoing, etc., as well as the way in which a diagnosis is written out or described. Use of the word "chronic," for example, can drastically change diagnosis code selection.
Finally, when assigning diagnoses listed as historical, be suspicious of records where diagnoses appear to be "cut and pasted" into subsequent dates of service. Take care to include only those diagnoses that meet the TAMPER™ criteria.
Risk Adjustment: A New Way of Thinking
Risk adjustment requires a change in the way you think. You are accustomed to submitting diagnosis codes on claims to validate reimbursement for services already rendered. In the risk adjustment models, you submit codes to calculate each patient's risk score, which determine the financial reserves that will go toward future care for the existing diagnoses. The diagnoses are sent in a supplemental file (or updated claim) to account for all the conditions the patient has in the year. The diagnosis codes are converted to an HCC or Chronic Illness and Disability Payment System value (risk adjustment factor), and the patient's risk score is adjusted accordingly. The end product is not a collection of diagnosis codes, but rather diagnosis values (a risk score for the patient). These values establish the budgeting toward the care of each patient for the following year.
Some individuals have argued that risk adjustment is inflating previously unreported diagnoses. This is because previously unreported diagnoses are now being submitted to add financial value to patient care. In truth, risk adjustment is finally requiring providers and health plans to pay closer attention to the diagnoses they are documenting and reporting, which will encourage more specific diagnosis coding as the use of risk adjustment grows. Capturing all current diagnoses is also important for patient enrollment in disease management programs.
For more information, look for the formal risk adjustment curriculum on the AAPC website.
Resource:
http://ionhealthcarellc.com/wp_aapc_content/uploads/2014/04/Medicare-2008-Participant-Guide.pdf
Latest posts by Brian Boyce
(see all)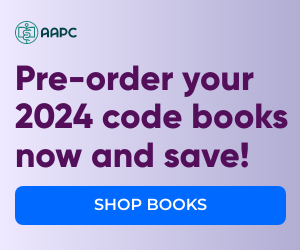 No Responses to "Risk Adjustment Paints a Valuable Picture"