ICD-10 Coding Tip: Atrial Septal Defect
In Coding
October 15, 2014
Comments Off

on ICD-10 Coding Tip: Atrial Septal Defect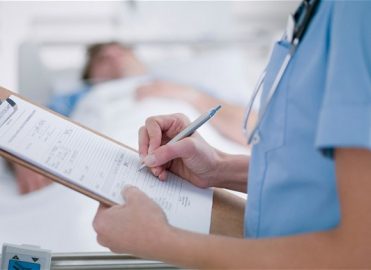 Atrial septal defect (ASD) is the most commonly recognized congenital cardiac anomaly presenting in adulthood. An ASD is a defect in the interatrial septum that allows pulmonary venous return from the left atrium to pass directly to the right atrium. Depending on the size of the defect symptoms can range from no significant cardiac sequelae to right-sided volume overload, pulmonary arterial hypertension, or atrial arrhythmias.
There are four major types of ASD:
Ostium secundum ASD results from incomplete adhesion between the flap valve associated with the foramen ovale and the septum secundum after birth. This is the most common type, accounting for 75 percent of all ASD cases.
Ostium primum ASD are caused by incomplete fusion of septum primum with the endocardial cushion. This is the second most common type, accounting for 15-20 percent of cases.
Sinus venosus ASD is an abnormal fusion between the embryologic sinus venosus and the atrium. In most cases, the defect lies superior in the atrial septum near the entry of superior vena cava (SVC). This is the third most common type, accounting for 5-10 percent of cases.
Coronary Sinus ASD is often associated with absence of the coronary sinus and a persistent left SVC that joins the roof of the left atrium, also referred to as an "unroofed coronary sinus." This is a rare type of ASD and accounts for less than 1 percent cases.
Relevant ICD-10-CM codes for ASD are:
Q21.1 Atrial septal defect – Alternative wording includes: coronary sinus defects, patent or persistent foramen ovale, ostium secundum defect (type II), or sinus venosus defect.
Q21.2 Atrioventricular septal defect – Alternative wording includes: common atrioventricular canal, endocardial cushion defect, and ostium primum ASD (type I).
I23.1 Atrial septal defect as current complication following acute myocardial infarction – Use when a patient develops an ASD as a complication following an acute myocardial infarction (AMI). This condition is not congenital and appears only as a result of the acute MI.
I51.0 Cardiac septal defect, acquired – If a patient develops an ASD that is not congenital and not related to an AMI, report I51.0.
Q21.9 Congenital malformation of cardiac septum, unspecified
Documentation must state the exact type of defect the patient has (e.g., type I, type II), and if the condition is congenital or acquired. The contributing factors will indicate the presence of the condition in the setting of an AMI.
Example:
CHIEF COMPLIANT: Excessive sweating and bluish coloring around the patient's mouth during feeding.
A 4-month-old female patient with Down syndrome presents to the cardiac team after it was noted that she had a systolic and diastolic heart murmur; the second heart sound is split. The liver edge is palpable 4 cm below the right costal margin. The patient's mother reports that she has noticed the patient has been sweaty, and during feedings she sometimes has a blue cast around her mouth and has been eating less than what she had been eating previously. An ECG was performed that indicates a superiorly oriented QRS frontal plane axis and counterclockwise depolarization pattern and right ventricular hypertrophy.
ASSESSMENT: Atrioventricular canal defect
ICD-10-CM coding: Q21.2, Q90.9 Down syndrome, unspecified
Latest posts by John Verhovshek
(see all)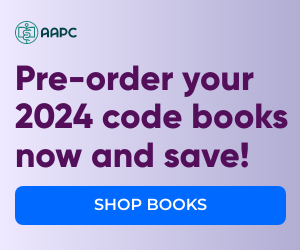 No Responses to "ICD-10 Coding Tip: Atrial Septal Defect"