Documentation Tip: Human Enterovirus D68
October 24, 2014
Comments Off

on Documentation Tip: Human Enterovirus D68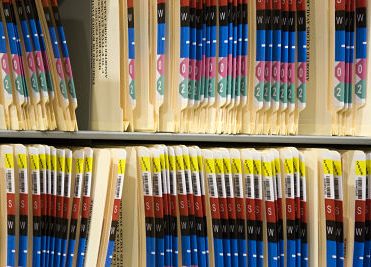 By Karen Stanley, MBA, RN
Enterovirus D68 (EV-D68)—one of many non-polio enteroviruses—was initially isolated in California in 1962, from four children with pneumonia and bronchiolitis. Although the CDC has received isolated reports of EV-D68 since that time, infection rates have skyrocketed in recent months. From mid-August to early October 2014, CDC or state public health laboratories confirmed 628 people in 44 states and the District of Columbia with respiratory illness caused by EV-D68.
 Pediatric Clinical Indicators
As found on the Centers for Disease Control and Prevention (CDC) website, pediatric clinical indicators for documentation of EV-D68 include:
 • History of asthma or wheezing
• Mild symptoms: Absence of fever or fever, runny nose, sneezing, cough, body and muscle aches
• Severe symptoms: Difficulty breathing, hypoxemia, wheezing
• Age range: 6 weeks to 16 years old with median range of 4-5 years old
Health care providers should consider EV-D68 as a possible cause of acute, unexplained severe respiratory illness, even in the absence of fever. Providers should consider laboratory testing of respiratory specimen for enteroviruses when the cause of respiratory infection in severely ill patients is unclear
Infection Control
According to the CDC:
Infection control guidelines for hospitalized patients with EV-D68 infection should include standard precautions, and contact precautions in certain situations, as is recommended for all enteroviruses.
As EV-D68 is a cause of clusters of respiratory illness, similar to rhinoviruses, droplet precautions also should be considered as an interim recommendation until there is more definitive information available on appropriate infection control.
As EV-D68 is a non-enveloped virus, environmental disinfection of surfaces in healthcare settings should be performed using a hospital-grade disinfectant with an EPA label claim for any of several non-enveloped viruses (e.g. norovirus, poliovirus, rhinovirus). Disinfectant products should be used in accordance with the manufacturer's instructions for the specific label claim and in a manner consistent with environmental infection control recommendations.
Clinical Documentation Strategies for the EV-D68 patient
Respiratory failure
Risk Factors: Young age, premature birth, immunodeficiency, chronic pulmonary, cardiac, neuromuscular diseases (e.g., cystic fibrosis, bronchopulmonary dysplasia, unrepaired congenital heart disease, spinal muscular atrophy (SMA), and anatomic abnormalities).
Consider: Does the patient have a cough, rhinorrhea, or other symptoms of respiratory infection? These manifestations will help to define an origin.
How long have symptoms been present? Consider the natural course of respiratory illness. For example, respiratory syncytial virus (RSV) frequently worsens during the initial 3-5 days, before improving.
Key Documentation: History of asthma or wheezing, mouth breathing, cyanosis, respiratory rate with age specific norms for each particular patient. Bradypnea is often observed in central control abnormalities. Also watch for tachypnea, stridor, wheezing, crackles, the use of accessory muscles, nasal flaring, substernal and intercoastal retractions, hypoxemia, and hypercapnia.
Renal Failure
Risk Factors: Renal failure associated with dehydration in pediatric patients.
Consider: Pediatric renal failure presents with wide ranging clinical manifestations, from minimal elevation in serum creatinine to anuric renal failure. It arises from multiple causes and occurs in a variety of clinical settings.
Key Documentation: Symptoms of acute renal failure depend largely on the underlying cause but may include: No urine or high urine output, altered mental status, abdominal pain, history of taking certain medications, history of recent infection, history of trauma, poor appetite, vomiting, exposure to heavy metals or toxic solvents, malaise, tissue swelling.
Sepsis
Risk Factors: Exposure to infectious illness or insult
Consider: Does the patient have a fever or signs of sepsis?
Several infections can lead to respiratory failure because of a systemic inflammatory response, pulmonary edema, or acute respiratory distress syndrome (ARDS); or, because of a power-load imbalance secondary to increased oxygen consumption. Epiglottitis from Haemophilus influenzae infection is a classic cause of obstructive respiratory failure in infants and children.
Key Documentation: Fever, tachycardia, tacypnea, hypotension, mental status changes, anuria, rash associated with fever, hypothermia, rapid or labored breathing, cool extremities, color changes
Dehydration
Risk Factors: Infants' and children's higher body water content, higher metabolic rates, and increased body surface area to mass index contribute to their higher fluid turnover. Infants and children require proportionally greater volumes of water than adults to maintain fluid equilibrium, and are more susceptible to volume depletion.
Consider: The mechanisms of dehydration may be divided broadly into three categories: decreased intake due to diseases such as stomatitis; increased output from diarrhea or osmotic diuresis from uncontrolled diabetes mellitus; and, increased insensible losses such as with fever. Pediatric dehydration is frequently the result of increased output from gastroenteritis, characterized by vomiting and diarrhea.
Key Documentation: Poor oral intake and insensible losses from fever, sweating, burns, or pulmonary processes; intractable vomiting, diarrhea, malabsorption, infection, renal failure, diabetes insipidus, and poor skin turgor
References:
Journal of General Virology, September 2004 vol. 85 no.9 2577-2584
Centers for Disease Control and Prevention (CDC)
Pallansch, M.A & Roos,R.P. (2001). Enteroviruses: polioviruses, coxsakieviruses, echoviruses, band newer enteroviruses. In Fields Virology, 4th edn, pp. 723-775, Edited by D.M. Knipe, P.M. Howley, D. E. Griffine, R.A. Lamb, M.A. Martin, B. Roizman, & S.E. Straus, Philadelphia: Lippincott Williams & Wilkins.
Medscape

About the Author: Karen Stanley, MBA, RN, is Clinical Documentation Specialist for Civista Medical Center, Laplata, Maryland. Karen has 30 years experience in the health care industry. She received special recognition for Outstanding Performance as a Case Manager, Appeals Examiner, and Claims Auditor at Children's National Medical Center in Washington, DC. She has been Awarded Pediatric Screening Nurse of the Year and was featured in the Nursing Spectrum Magazine for Kaiser Permanente. Karen traveled to King Fahad Hospital in Saudi Arabia as a Medical Surgical Nurse, serving the Kingdom for five years. As an apprentice in medical coding, she hopes to receive her Certification as a CPC soon. She can be reached at karen.stanley7@gmail.com.
Latest posts by John Verhovshek
(see all)