ICD-10 Monitor: Talk Ten Tuesday
By admin aapc
October 29, 2014
Comments Off

on ICD-10 Monitor: Talk Ten Tuesday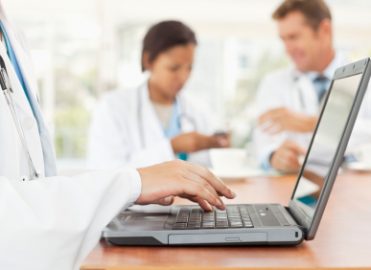 Yesterday Rhonda Buckholtz, VP of ICD-10 Training at AAPC, reported on her interactions from the MGMA conference.
Describing the general feel on the ground, she relayed the following, "We've talked to hundreds of different practices and most have told us the same story" said Rhonda. "The coders have been trained or are scheduled to get trained shortly and they are just now beginning to engage their physicians."
Regarding the topic of dual coding, Rhonda said, "I spoke with several groups who were actively using I-10 now with dual coding and they say it's going very well for them."
However, not everyone she spoke with had positive news to share. "I actually had one practice administrator that told me she hasn't been able to do much because her vendor wasn't ready yet" said Rhonda. "I was shocked to find out it's one of the largest EMR vendors in the marketplace."
Summarizing her interactions from the MGMA conference, Rhonda said, "As for the rest of the practices…I was very pleased with the progress and the engagement toward ICD-10."
Listen to the full podcast.
Latest posts by admin aapc
(see all)
No Responses to "ICD-10 Monitor: Talk Ten Tuesday"