Pre-Procedure H&P Is Bundled to Surgery, Decision for Surgery Is Not
As a general rule, an E/M service provided on the day of, or the day prior to, a major surgical procedure is included and paid for within the global surgical package of that procedure—unless the E/M service, itself, leads to the decision to perform surgery. Stated another way: A routine history and physical (H&P) prior to surgery isn't paid separately, but the E/M service at which the decision to perform surgery is made is paid separately.
In the latter case, you may report the E/M service using the appropriate E/M service code (e.g., 99202-99205), with modifier 57 Decision for surgery appended.
Chapter 1 of the National Correct Coding Initiative Policy Manual for Medicare Services explains:
If a procedure has a global period of 090 days, it is defined as a major surgical procedure. If an E&M is performed on the same date of service as a major surgical procedure for the purpose of deciding whether to perform this surgical procedure, the E&M service is separately reportable with modifier 57. Other E&M services on the same date of service as a major surgical procedure are included in the global payment for the procedure and are not separately reportable.
For example, a patient presents to the emergency department with an acute appendicitis and is taken to surgery. The surgeon performing the surgery may report an E/M service code for the evaluation and history and physical. Modifier 57 is appended to the E/M service code to indicate the E/M is not included in the surgical package.
The above policy has been reinforced for 2015 by new text, added to the CPT® codebook surgery guidelines, which state, "Evaluation and management services subsequent to the decision for surgery on the day before and/or day of surgery (including history and physical)" are "included in addition to the operation per se."
For example, a patient is seen on Feb. 1 and scheduled for surgery on Feb. 15. The surgeon sees the patient again for an H&P on the day of the surgery. Although you may report the Feb. 1 visit (with no modifier attached, as it occurs well in advance of the surgery and, thus, would not be included in the surgical package), you would NOT separately report the H&P on Feb. 15 because the decision for surgery was not made at that visit. Rather, the Feb 15 visit would be bundled into the surgical package.
Latest posts by John Verhovshek
(see all)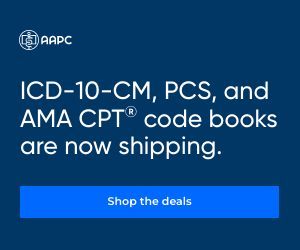 2 Responses to "Pre-Procedure H&P Is Bundled to Surgery, Decision for Surgery Is Not"