CMS Wants Equal Rights for Same Sex Marriage Partners
In AAPC News
December 11, 2014
Comments Off

on CMS Wants Equal Rights for Same Sex Marriage Partners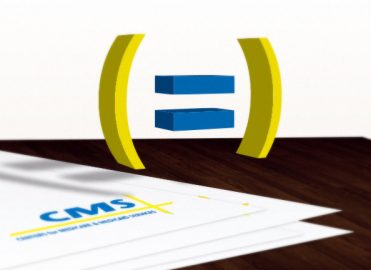 The Centers for Medicare & Medicaid Services (CMS) has issued a proposed rule, published in the Federal Register December 12, 2014 "to ensure that legally married same-sex spouses are recognized and afforded equal rights in Medicare and Medicaid participating facilities."
The Defense of Marriage Act (DOMA) sought to prohibit federal recognition of same-sex marriages by explicitly defining marriage as "a legal union between one man and one woman as husband and wife" and a spouse as "a person of the opposite sex who was a husband or a wife." In 2013, the Supreme Court ruled in United States v. Windsor that these provisions of DOMA violate the Constitutionally guaranteed Fifth Amendment rights of same-sex couples legally married under state law.
The CMS proposed rule revises selected conditions of participation (CoPs) for providers, conditions for coverage (CfCs) for suppliers, and requirements for long-term care facilities, to ensure that specific requirements are consistent with the Supreme Court's Windsor decision; and, to reflect HHS's stated policy "of treating same-sex marriages on the same terms as opposite-sex marriages to the greatest extent reasonably possible."
Essentially, the proposed rule requires that any marriage legally recognized by the U.S. state, territory, or the District of Columbia in which the marriage occurred, must be recognized as a legal marriage in every jurisdiction, regardless of where the individuals reside or receive services. A marriage celebrated in a foreign jurisdiction and recognized in at least one state is afforded the same protection. All spouses, including those in a legally recognized same sex marriage, must be treated equally under the Medicare and Medicaid programs.
Per CMS, "These revisions would promote equality and ensure the recognition of the validity of same-sex marriages when administering the patient rights and services at issue." Specifically:
If an individual is entitled to Medicare as a spouse based upon Social Security Administration's rules, that individual is a "spouse" for purposes of the MSP Working Aged provisions.
If a marriage is valid in the jurisdiction in which it was performed as described herein, both parties to the marriage are "spouses" for purposes of the MSP Working Aged provisions.
Where an employer, insurer, third party administrator, GHP, or other plan sponsor has a broader or more inclusive definition of spouse for purposes of its GHP arrangement, it may (but is not required to) assume primary payment responsibility for the "spouse" in question. If such an individual is reported as a "spouse" pursuant to MMSEA Section 111, Medicare will pay accordingly and pursue recovery, as applicable.
The specific regulations undergoing revisions include:
Ambulatory Surgical Centers (ASCs) – section 1832(a)(2)(F)(i) of the Act.
Hospices – section 1861(dd)(2)(G) of the Act.
Hospitals – section 1861(e)(9) of the Act.
Long-Term Care (LTC) Facilities: Skilled Nursing Facilities (SNFs) – section 1819(d)(4)(B) of the Act, Nursing Facilities (NFs) – section 1919(d)(4)(B) of the Act.
Community Mental Health Centers (CMHCs) – section 1861(ff)(3)(B)(iv) of the Act, section 1913(c)(1) of the Public Health Service Act (42 U.S.C. §§201 et seq.).
Comments on the proposed rule will be taken for 60 days following its Dec. 12 publication in the Federal Register.
Latest posts by John Verhovshek
(see all)