QRURs and Why They Matter
December 16, 2014
Comments Off

on QRURs and Why They Matter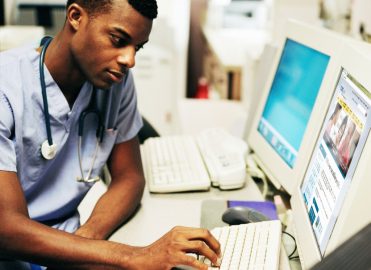 In September 2014, the Centers for Medicare & Medicaid Services (CMS) released Quality and Resource Use Reports (QRURs) for all groups and physician solo practitioners nationwide who met two criteria:
At least one physician billed under the tax identification number (TIN) in 2013, and;
The TIN had at least one eligible case, for at least one of the quality or cost measure, included in the QRUR.
Group practices or solo practitioners participating in the Medicare Shared Savings Program, the Pioneer ACO Model, and the Comprehensive Primary Care Initiative, however, were not included.
The QRURs contain quality and cost performance data for calendar year 2013. The information has been drawn primarily from claims data and the information reported via the physician quality reporting system (PQRS). For physicians in groups of 100 or more physicians, the data in these reports will be applied to the physicians' payments for services paid under the Medicare Physician Fee Schedule in 2015.
The QRURs inform providers where they stand, compared to other providers of the same specialty, regarding quality measures reporting and the cost of care. CMS designated 28 quality measures and 13 sub-measures (41 total, including preventive care, cancer, diabetes, and heart conditions) to determine whether the beneficiary received the indicated treatment during 2010 for primary care and preventive services. The National Quality Forum (NQF) is working on additional measures for chronic diseases (asthma and chronic pulmonary disease) and other conditions (pneumonia, and hip and knee replacements).
The QRURs separately identify services that the physician directed (the physician billed for 35 percent or more of all of the patient's outpatient E/M visits), services that he/she influenced (the physician billed fewer than 35 percent of the patient's outpatient E/M visits, but accounted for 20 percent or more of the professional cost of care), and services to which he/she contributed (the physician billed for less than 35 percent of the patient's outpatient E/M visits and accounted for less than 20 percent of the patient's total professional cost of care). For each category, the actual Medicare costs of care were assigned per beneficiary, and were risk-adjusted by medical history and patient demographics. Percentages were provided for higher or lower cost per care, per physician, compared with peers; and whether their quality of care was better than, equal to, or worse than average for the particular quality measures.
The QRURs are fascinating to read. Consider this measure, for instance: How many patients received a systemic steroid within seven days after being diagnosed with an exacerbation of COPD? Now that there is Medicare Part D, CMS can easily determine what medications a beneficiary has taken. A doctor's claim starts the clock ticking for the "seven days" noted in this item (date of service), and the ICD-9-CM (or, as of Oct. 1, 2015 the ICD-10-CM) code on the first claim submitted tells Medicare when the diagnosis of an acute episode of COPD was first made (first treatment day). This is one of many similar examples found in a QRUR. After seeing what's in a QRUR, it becomes clear that accurate and complete coding is more important than ever.
In addition, the QRURs provided a way to analyze individual physician involvement with each of the patients treated. This type of data has not been previously available. It is hoped that physicians will use this data to think about the way they practice, and how they can coordinate resources with other physicians and hospitals to reduce overall costs. They can look at the reports and see where they excel in providing efficient care, and where they can make improvements in quality and/or cost by using resources better.
Much of this information is being published as CMS educates beneficiaries to compare physicians of the same specialty. Currently, beneficiaries can use the Physician Compare website to find a doctor; soon, they'll have access to some of the quality metrics being reported in PQRS and the QRURs.
All physicians should take advantage of the opportunity to review the QRURs. These can be accessed at https://portal.cms.gov, using the User ID and password for the doctor or practice's Individuals Authorized Access to the CMS Computer Services (IACS) account. If necessary, you may contact the QualityNet Help Desk for Assistance at 1-866-288-8912 or qnetsupport@hcqis.org from 7:00 AM to 7:00 PM CT, Mon-Fri.
Latest posts by John Verhovshek
(see all)