New and Revised Vaccine Codes for Early Release
In AAPC News
December 22, 2014
Comments Off

on New and Revised Vaccine Codes for Early Release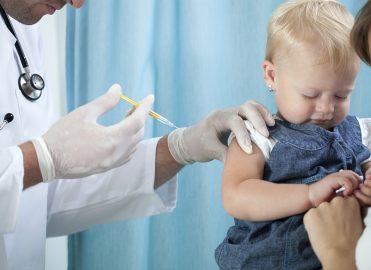 Influenza is constantly developing new viral strains, which in turn requires the constant development of updated flu vaccines. To keep up, the AMA publishes new and revised vaccine codes twice per year, and when required for emergent/critical distribution.
Two new influenza vaccine codes are available for use Feb. 1, 2015:
90620 Meningococcal recombinant protein and outer membrane vesicle vaccine, Serogroup B, 2 dose schedule, for intramuscular use
90621 Meningococcal recombinant lipoprotein vaccine, Serogroup B, 2 or 3 dose schedule, for intramuscular use
Additionally, the vaccine described by 90630 Influenza virus vaccine, quadrivalent (IIV4), split virus, preservative free, for intradermal use has achieved FDA approval.
Although not an influenza vaccine, 90697 Diphtheria, tetanus toxoids, acellular pertussis vaccine, inactivated poliovirus vaccine, Haemophilus influenza type b PRP-OMP conjugate vaccine, and hepatitis B vaccine (DTaP- IPV-Hib-HepB), for intramuscular use will be active as of Jan. 1, 2015.
An additional 48 vaccine codes in the 90632-90748 range also are revised, effective July 2015. The minor descriptor revisions clarify terminology, but do not change proper code application. Additional format edits are also included for 90647, 90648, 90696, 90702, 90714, and 90721.
A complete listing of all vaccine code changes can be found on the AMA website.
Latest posts by John Verhovshek
(see all)
No Responses to "New and Revised Vaccine Codes for Early Release"