Heart Transplants: Three Operations, One Code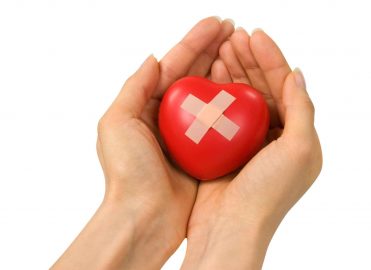 The key to reimbursement is showing medical necessity.
by  Judy A. Wilson, CPC, COC, CPC-P, CPC-I, CPPM, CPCO, CPB, CANPC, CMRS
The first successful heart transplant was performed in South Africa in 1967. Heart transplants have evolved since then from an experimental procedure to an accepted treatment for selected patients with various cardiovascular anomalies, such as congestive heart failure or an enlarged heart.
Believe it or not, a heart transplant is a relatively straightforward operation for a cardiac surgeon. The procedure consists of three operations: The first operation is performed to harvest the heart from the donor; the second procedure is to remove the recipient's damaged heart; and the third surgery is the implantation of the donor heart.
ICD-9-CM Coding
Remember that medical necessity drives the coding choice for a heart transplant (as it does for all coding). Claims must report, and documentation must substantiate, diagnosis codes that allow for coverage. Covered diagnosis codes are carrier specific; however, examples of diagnosis codes that most carriers accept to support the medical necessity for a heart transplant are:
Hemodynamic compromise due to heart failure (428.9 Heart failure, unspecified);
Severe ischemia (414.8 Other specified forms of chronic ischemic heart disease) consistently limiting routine activity not corrected by bypass surgery or angioplasty; and
Recurrent symptomatic ventricular arrhythmias (427.1 Paroxysmal ventricular tachycardia) refractory to all accepted therapeutic modalities.
CPT® Coding
Procedure coding is more straightforward because there is only one code from which to choose: 33945 Heart transplant, with or without recipient cardiectomy. The removal of the defected heart is bundled into the placement of the new heart.
If the patient has a ventricular assist device (VAD) that must be removed prior to the heart transplant, the surgeon also may separately report 33980 Removal of ventricular assist device, implantable intracorporeal, single ventricle, or if VAD removal is accomplished by percutaneous transseptal approach, 33999 Unlisted procedure, cardiac surgery.
Artificial hearts and components also are separately reportable from heart transplants using codes 0051T-0053T, per CPT® guidelines.
The surgeon's work to remove the heart from the donor is usually paid by an organ procurement organization, such as Life Net, and not billed through insurance or billed to the patient.
---

Judy A. Wilson, CPC, COC, CPC-P, CPC-I, CPPM, CPCO, CPB, CANPC, CMRS, has been the business administrator for Anesthesia Specialists, nine cardiac anesthesiologists who practice at Sentara Heart Hospital, for 21 of her 35 years in coding/billing. She served on the AAPC Chapter Association board of directors from 2010-2014 and has presented at AAPC regional and national conferences, the AMBA conference, and the University of Tulane Anesthesia Conference in 2013. Wilson is on the Bryant & Stratton College, Virginia Beach, Virginia, board of directors. She is also an expert ICD-10 trainer, a PMCC instructor, and a frequent contributor to various industry publications. Wilson is a member of the Chesapeake, Virginia, local chapter.
Latest posts by Renee Dustman
(see all)
2 Responses to "Heart Transplants: Three Operations, One Code"