Consider Two Options for Billing School Physicals
January 1, 2015
Comments Off

on Consider Two Options for Billing School Physicals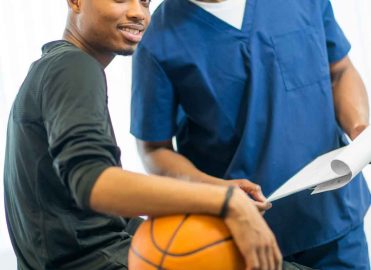 By Karla Hurraw, CPC, CCS-P
Schools commonly require a "sports physical" for students prior to participation in sports. To fulfill this requirement, a healthcare provider must perform a physical exam and fill out an activity form. It's up to each provider to decide how to document and bill for these exams. There are two common choices:
Charge a Flat Fee
Some offices collect a flat fee from the patient to complete the exam and fill out the sports physical form, without billing insurance. The patient (or legal guardian) must first agree to pay the reduced fee and not file a claim with insurance.
Make It Part of a Well Visit
The other common option is to incorporate the sports physical into a well-child visit, like so:
The sports physical is performed to complete the activity form, which is kept in the patient's file, and the rest of the well-child exam is documented in the visit note; or
A full well-child exam is performed and documented in the visit note. The activity form is then filled out based on the documented exam.
In either case, a full well-child exam is performed and billed to insurance. There is a CPT® code for filling out this sort of form (99080 Special reports such as insurance forms, more than the information conveyed in the usual medical communications or standard reporting form), but it's not a covered benefit with most plans. Although you could report 99080 instead of billing the patient directly, the bill most likely will be the patient's responsibility after the insurance processes it.
Some offices have a strict policy and only offer one option, while others offer both and let the patient choose which works best for his or her situation. Either way, make sure the patient (or legal guardian) understands your policy and billing procedures.
Broaden Your Scope
Similar policies can be applied to other types of physicals, such as pre-employment physicals, commercial driver's license (CDL) physicals, etc. Note, however, that with the increasing regulations and certifications required (in some states) to perform a CDL physical, more providers are choosing to not offer a CDL physical as part of a well visit. The CDL physical requires an extensive exam, time, and decision-making, and does not allow enough time to address the preventive aspects of a well visit.
---

Karla Hurraw, CPC, CCS-P, holds a degree in Medical Office Administration and is the lead professional coder for DeKalb Health Medical Group at DeKalb Health in Auburn, Indiana. She is a member of the Fort Wayne, Indiana, local chapter.
Latest posts by Renee Dustman
(see all)
No Responses to "Consider Two Options for Billing School Physicals"