Ebola Basics for Coders
January 1, 2015
Comments Off

on Ebola Basics for Coders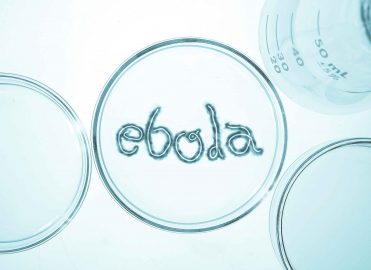 Diminish fears, understand coding, and know your practice's preparedness plan.
By D. Cascardo, MA, MPA, CFP
As a coding professional, you may not see patients with Ebola, but you should be familiar with its etiology, reporting guidelines, and your practice's protocol in the event a patient presents with Ebola-like symptoms.
Symptoms, History, and Exposure
According to the Centers for Disease Control and Prevention (CDC), the symptoms of Ebola include fever higher than 100.4 F (38.0 C), severe headache, muscle pain, weakness, diarrhea, vomiting, abdominal pain, and unexplained hemorrhage. Symptoms usually appear eight to 10 days after exposure, but can present anywhere from two to 21 days. Ebola is not contagious during the incubation period.
Ebola is a hemorrhagic fever thought to come from bats. First detected in 1976, the virus has had five major outbreaks in West Africa, and has caused more than 2,700 deaths. Although experimental treatments have been effective in some patients outside West Africa, as I am writing this, there is no FDA-approved cure or vaccine available for the Ebola virus.
Ebola cases in the United States have been extremely rare. Ebola is not an air- or water-borne disease and can only be spread through direct contact with an infected individual's blood or bodily fluids, with objects contaminated with the virus, or with infected animals. The highest risk of exposure to Ebola comes from percutaneous (e.g., needle stick) or mucous membrane exposure to blood or body fluids, and direct contact with a dead body in an Ebola-affected area without appropriate personal protective equipment (PPE). Low-risk exposures are brief contact with an Ebola patient (e.g., shaking hands) and exposure to a patient without appropriate PPE. People also can become sick with Ebola after coming in contact with infected wildlife.
Diagnosis Coding
If Congress hadn't delayed ICD-10 implementation, the United States would be using a specific code for tracking Ebola: A98.4 Ebola virus disease. The "appropriate" (but imprecise) code for Ebola in ICD-9-CM is 078.89 Other specified diseases due to viruses.
Prepare Your Practice
There are a number of steps your practice can take to prepare for Ebola and other infectious diseases:
Post signage prompting anyone who has traveled internationally in the past month to inform the front desk personnel upon checking in. In this period of uncertainty and fear about the Ebola virus, a patient's travel history is vital.
Contact your EHR vendor to be sure your system is set to handle Ebola and other communicable disease alerts. Many electronic health record (EHR) systems can be set to collect travel history.
Develop a protocol for safely handling patients who may have Ebola or another communicable disease as part of your emergency preparedness plan. This information should include local and national infection control policies and guidelines for notifying officials of potential cases.
Educate all staff members about the Ebola virus and answer any questions from patients.
Keep up with frequent CDC updates and know your local hospital and health department's policies for sending a possible Ebola patient to their emergency department.
Post all of this information on your website and update your patients with new information regularly.
Bottom line: Knowledge is power. When healthcare staff and patients know what to do in a particular situation, they are empowered and feel less stressed and afraid.
---

Ebola Resources
The CDC should be your first stop for information about Ebola and other infectious diseases. To assist you in developing an emergency preparedness plan, you'll find a wide range of resources on the agency's website, such as:
Changes and updates to safety protocols:
cdc.gov/vhf/ebola/index.html
Provider checklist:
cdc.gov/vhf/ebola/pdf/healthcare-provider-checklist-for-ebola.pdf
Printable infographics and posters (such as the one to the right) to train staff about handling possible Ebola patients:
cdc.gov/vhf/ebola/resources/index.html#crinfographics
Another trusted site is:
American Medical Association Ebola resource center:
ama-assn.org/ama/pub/physician-resources/public-health/ebola-resource-center.page

---
D. Cascardo, MA, MPA, CFP, is a Fellow of the New York Academy of Medicine.
Latest posts by Renee Dustman
(see all)