Define a Qualified Healthcare Professional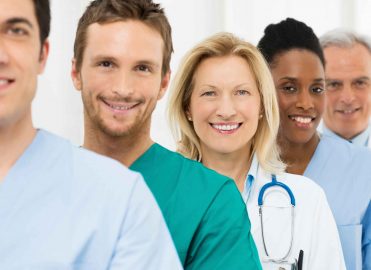 Navigate complex state rules and comply with payers' coverage guidelines and bylaws.
In 2013, the American Medical Association (AMA) established a definition for a qualified healthcare professional (QHP), in terms of which providers may report medical services:
"A 'physician or other qualified health care professional' is an individual who is qualified by education, training, licensure/regulation (when applicable) and facility privileging (when applicable) who performs a professional service within his/her scope of practice and independently reports that professional service."
QHPs are distinct from clinical staff. The clinical staff is comprised of employees (leased or contracted staff) who work under the supervision of a physician or other QHP to perform, or assist in the performance of, a specified professional service as allowed by law, regulation, and facility policy; but who do not individually report that professional service (payer-specific policies may also affect who may report specific services). Clinical staff includes medical assistants, licensed practical nurses, registered nurses, and the like.
Possible QHPs — depending on state scope of practice, licensing, and the Centers for Medicare & Medicaid Services' (CMS), or other payers', guidelines — are:
Nurse practitioner (NP)
Certified nurse specialist (CNS)
Physician assistant (PA)
Certified nurse mid-wife (CNM)
Certified registered nurse anesthetist (CRNA)
Clinical social worker (CSW)
Physical therapist (PT)
QHPs Must Be Licensed, and Often Are Certified
Licensing provides the best assurance that an individual meets educational, training, and professional standards of conduct set forth by a state's licensing authority. Licensing brings accountability to the relationship between QHPs and patients. Many licensed QHPs have various certifications, which demonstrate they have a specialized area of competence within the scope of their license.
Payer certification requirements beyond a professional license are popping up more often in the Centers for Medicare & Medicaid Services' (CMS) national or local coverage determinations (NCDs/LCDs). For example, Medicare Part B contractor National Government Services' (NGS) LCD for Transesophageal Echocardiography (TEE) (L27381) states that an acceptable level of competence is fulfilled for the professional proportion when the interpretation is performed by a physician meeting any of the following requirements:
The physician is board certified in Cardiovascular Diseases or Perioperative Transesophageal Echocardiography (National Board of Echocardiography); or
The physician has Level II training in transesophageal echocardiography (including documentation of the performance of 25 esophageal intubations and 50 supervised interpretations), as defined by the American College of Cardiology/American Heart Association/American College of Physicians Task Force on Clinical Competence in Echocardiography, or the equivalent of Level II training as set forth in that document.
NGS considers the submission of TEE claims as an attestation that both the technical and professional components of the service were provided within the context of the required credentials. NGS, in implementing the policy, granted a two-year grace period (until July 1, 2011) for Part B physicians in many states. The remaining states in NGS's Medicare jurisdiction (Illinois, Maine, Massachusetts, Minnesota, New Hampshire, Rhode Island, Vermont, and Wisconsin) have until January 1, 2015.
Most major payers, like CMS, endorse AMA's definition of a QHP, and use it as a basis for the type of professional to whom they will grant an independent billing number.
In June 2013, for example, Aetna released an article in its regional newsletters addressing proper mid-level practitioner billing requirements. The insurer states in the article, "We define mid-level practitioners as nurse practitioners, physician assistants, nurse midwives and clinical nurse specialists/registered nurses*." On first read, you might confuse a registered nurse with a certified registered nurse, and believe a registered nurse may secure his or her own independent billing number. The asterisk following "registered nurses" refers to clinical registered nurses, as clarified by a footnote stating, "Clinical nurse specialists may be nurse practitioners (NPs) or registered nurses (RNs). If an RN is providing services as a clinical nurse specialist, the billing requirements will apply."
Source: Aetna OfficeLink Update, June 2013
Another way to verify whether a specific payer will grant the professional an independent billing number is to check the payer's provider enrollment site.
For example, Aetna's online enrollment form for midlevel providers does not list "registered nurse" within the pull-down menu selection for practitioner types. Listed providers include: NPs, PAs, CRNAs, CNSs, and nurse midwifes. A similar check of the Blue Cross and Blue Shield of Michigan site likewise shows that a registered nurse is not an eligible provider type.
QHPs vs Clinical Staff
QHP
Clinical Staff
Qualified by education, training, and licensure/regulation
X
X
Facility privileges
X
X
Performs a professional service
X
X
Independently reports the professional service
X
Performs services under supervision of a physician or other QHP*
X
X
Note:
A QHP may work under the supervision of a physician in accordance with Medicare's incident-to billing requirements, or a similar provision recognized by other third-party payers, and report the service under the physician's billing number. A physician or a QHP, in accordance with state laws and payer guidelines, may supervise clinical staff.
State Regulations at a Glance
State rules can be complex, sometimes hard to find, subject to frequent change, and may conflict with federal rules and regulations, payer's coverage, or hospital guidelines and bylaws. Here are a few state provisions of which you should be aware:
All 50 states and the District of Columbia recognize and permit NPs and CNSs to practice — but not always independently. NPs may practice independently in 18 states and have limited or restricted practice privileges in the remaining.
Source: American Association of Nurse Practitioners
All 50 states and the District of Columbia cover medical services provided by PAs under their Medicaid fee-for-service or Medicaid managed care programs. Nearly all private payers cover medical and surgical services provided by PAs. Some payers will separately credential and/or enroll PAs. Others require services delivered by PAs to be billed under the name and National Provider Identifier of the PA's supervising physician.
Source: "Third Party Reimbursement Issues for PAs"
A PT may be licensed to practice in every state, with some states having additional requirements regarding education, English language proficiency, and clinical internship completion.
Source: Federation of State Boards of Physical Therapy Jurisdiction Licensure Reference Guide Topic: Foreign Educated PTs and PTAs
Prescriptive authority is a prime example of differences in practice environments between states and types of QHPs. NPs and PAs have prescriptive rights in all states, but these rights are regulated and may differ from state to state.
Source: "Mid-Level Practitioners Authorization by State"
CRNAs are legally responsible for the anesthesia care they provide and are recognized by state law in all 50 states, the District of Columbia, Puerto Rico, and the Virgin Islands. In December 2001, less than one month after CMS published its anesthesia care rule granting state governors the ability to opt out of the physician supervision requirement, Iowa Governor Thomas Vilsack sent a letter to CMS stating "it is in the best interest of the state of Iowa to opt out of the current physician supervision requirement …." Seventeen states have since opted out of the physician supervision requirement.
Source: "Iowa Nurse Anesthesia Safer than Ever 10 Years after Physician Supervision Requirement Removed"
CNMs have a scope of practice that includes a broad array of women's health services, including physical exams, prescribing medications, and assisting in childbirth. The guiding principles of the practice of CNMs are to work with women to promote a healthy pregnancy. Medicaid is the single largest payer for CNMs.
Source: American College of Nurse Midwives
CSWs provide patients with a holistic approach, providing counseling and behavioral modification services. CSWs are always licensed. In most states, master's level social workers are licensed whether or not they are in clinical practice. Many states also license social workers with bachelor's degrees.
Source: SocialWorkLicensure.Org
For Medicare enrollment, the Internet-based Provider Enrollment, Chain and Ownership System is available to QHPs. Most other payers also provide online enrollment to QHPs, if they bill under their own provider numbers in accordance with their licensure and state's scope of practice rules.
Latest posts by Joettte Derricks
(see all)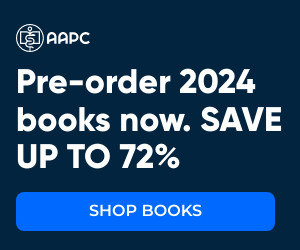 8 Responses to "Define a Qualified Healthcare Professional"