2015 OPPS: Another Year of Unprecedented Packaging
In Facility
January 1, 2015
Comments Off

on 2015 OPPS: Another Year of Unprecedented Packaging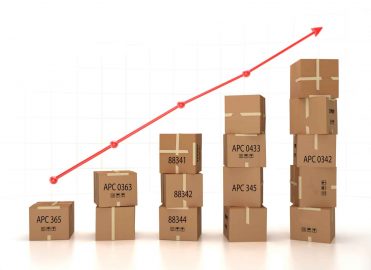 The trend continues with big increases in packaging methodology and greater payments.
By Denise Williams, RN, COC
The Centers for Medicare & Medicaid Services (CMS) bases payments in the 2015 Hospital Outpatient Prospective Payment System (OPPS) final rule on claims data submitted by hospital providers during 2013. CMS considered 101 million claims for calculating this year's payment rates and finalized several policies in the rule, affecting the industry as a whole.
Look at the Big, Comprehensive Picture
CMS estimates payments under the OPPS will see an overall increase of 2.2 percent. For 2015, the comprehensive APCs (C-APC) finalized in the 2014 rule has become reality, despite commenters' concerns. C-APCs are defined as a "classification for the provision of a primary service and all adjunctive services and supplies provided to support the delivery of the primary service."
CMS considers the entire hospital stay to be one comprehensive service, consisting of "a primary service into which all other services appearing on the claim would be packaged." Reimbursement is provided as a single payment for the entire claim, based on the services reported. There are 219 procedures assigned to 25 C-APCs. The majority are surgical procedures.
Services packaged into the C-APCs include: all diagnostic procedures; laboratory and pathology tests; other diagnostic tests; visits and evaluations; outpatient department services provided by therapists; supplies; hospital-administered drugs; and durable medical equipment prosthetic, orthotics and supplies (DMEPOS).
There are two exceptions to the hospital-administered drugs: drugs with pass-through payment status, and drugs that are usually self-administered, unless they are integral to the service and considered to be a supply. The only exclusions are services that cannot be covered under Medicare Part B, services not payable under the OPPS (e.g., mammography), and preventive services. Table 6 in the final rule contains a full list of the excluded services.
CMS has created a new status indicator, J1, to reflect comprehensive services considered to be the primary service on the claim. Services designated this status indicator trigger reimbursement of the entire claim. When multiple J1 procedures are reported on a single claim, the code representing the highest cost service is considered the primary service for that claim.
CMS has included a complexity adjustment to provide additional reimbursement when multiple comprehensive procedures are reported on the same claim. If certain criteria are met, the code combination represents a complex version of the primary service. When the code set represents a complex service, the primary service is elevated to the next higher cost C-APC within that clinical family (if there is one). Exceptions occur when:
The C-APC reassignment is not clinically appropriate;
The reassignment creates a violation of the "two times rule" in the higher C-APC; or
The primary service is already assigned to the highest cost C-APC within that clinical family or there is only one C-APC in a clinical family.
Addendum J in the final rule contains the ranking of codes and complexity adjustment information.
One critical consideration for facilities is that this methodology applies to services reported on series claims (a.k.a., recurring accounts), as multi-day claims are adjudicated at the claim level. CMS defines what it considers to be a repetitive service that should be billed monthly, and provides instructions for separate claims when an acute service occurs during a repetitive service month in the Medicare Claims Processing Manual, chapter 1, section 50.2.2. CMS advises hospitals to make any necessary changes to their claims process based on this guidance.
Device-dependent Edits Remain, but Less Specific
CMS retains the device-to-procedure edits, with modification. Historically, there have been specific pairings of HCPCS Level II device C codes and codes for procedures that require a device. Without both codes, a claim would not process for payment. Beginning in 2015, the reporting of any device C code listed in the edits satisfies the edit and is considered to be correct. In short, CMS has removed the specificity from the device/procedure edits and expects hospital providers to report the correct code. There are still device-to-procedure edits in place, but they are no longer based on the pairing of specific devices with specific procedures.
Packaging Expands
CMS continues to expand the services packaged in relation to payment. For 2015, ancillary services are packaged into other services. CMS set a geometric mean cost of $100 as the current guide for packaging, and notes that this is not a fixed threshold. Status indicator "X" is deleted as of January 1, 2015 and the services are assigned to either Q1 (conditionally packaged) or S (significant procedure, not discounted). Those services assigned to status indicator Q1 are separately reimbursed when provided as the only service. When provided with procedures with status indicator S or T, or a visit (status indicator V), the item is always packaged.
Data Collection for Off-campus Provider-based Departments
To gain a better understanding of the frequency and types of services provided in off-campus provider-based departments, CMS has imposed a new data collection requirement for both hospital and physician reporting. Physicians are required to report a new place of service code; and hospitals are required to report new modifier PO on all services provided in an off-campus department. CMS is requesting two new place of service (POS) codes to replace POS 22 — one for hospital outpatient services and the other for services provided in an off-campus, provider-based department. The upside is that reporting is voluntary in 2015 to allow hospitals time to adjust systems and institute the new modifier. CMS anticipates that the new POS codes will be available around July 2015, at which time physician reporting will be required.
Outlier Fixed-dollar Threshold Update
CMS annually updates the formula for calculating outlier payments. Consistent with prior years, 2015 outlier payments are triggered when costs for providing a service or procedure exceed:
1.75 times the APC payment amount; and
APC payment plus the $2,775 fixed-dollar threshold (decreased $125 from 2014).
Packaging, Payments, and Pass-throughs
HCPCS Level II code C1841 Retinal prosthesis, includes all internal and external components will continue as the only pass-through device for 2015.
The packaging threshold for drugs, biologicals, and radiopharmaceuticals increases to $95 for 2015 (a $5 increase from 2014's threshold). Payment for all separately payable drugs, biologicals, and radiopharmaceuticals (with or without pass-through status) continues to be made at the average sales price plus 6 percent.
Inpatient-only Procedures
One procedure was added to the inpatient list (22222 Osteotomy of spine, including discectomy, anterior approach, single vertebral segment; thoracic) and two were removed (63043, 63044). Both procedures removed are described by add-on codes, and are assigned status indicator N to describe a packaged service.
Physician Certification of Inpatient Services
CMS does not require physician certification for every inpatient admission, only those encompassing a long stay and costly outlier cases. A long stay is defined as more than 20 days. CMS deems certification necessary to substantiate the medical necessity of these lengthy inpatient episodes. An admission order is still required, but no specific methodology, format, or template is required for the certification documentation.
---

Denise Williams, RN, COC, is the senior vice president of revenue integrity services for Health Revenue Assurance Associates, Inc. She has been involved with APCs since their initiation. Williams has worked as corporate chargemaster manager for two healthcare systems, and is heavily involved in compliance and coding/billing edits and issues. She is a member of the Murfreesboro, Tennessee, local chapter.
Latest posts by Michelle Dick
(see all)