Hot Picks for Coding Resources
January 1, 2015
Comments Off

on Hot Picks for Coding Resources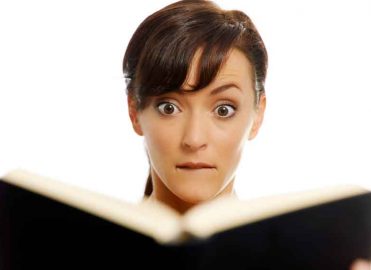 Get the inside scoop on keeping your medical resources current in 2015.
By Deb Pounder, RN-BSN, CPC, CPMA, CSS-P
As a child, I needed permission to look at the "big encyclopedia" at my local library because, as the librarian explained, the books in the reference section "gave the answers to questions and were important." As a grown-up auditor and coder, I now appreciate the importance of accurate references and use them to check my work. In this business, though, resources can quickly become outdated. To maintain their usefulness, materials need to be reviewed and, when new versions are released, updated. My method for maintaining a reference library is to divide your resources into three categories: "Must Have," "Recommended to Have," and "Nice to Have."
Must Have
There are certain reference materials every coder, biller, and auditor should have in his or her reference library:
CPT® codebook: The American Medical Association updates their codebook annually. For 2015 there were more than 540 code changes and numerous changes to guidelines.
HCPCS Level II codebook: The Centers for Medicare & Medicaid Services (CMS) is responsible for maintaining these codes, used to identify products, supplies, and services. Download quarterly updates. Many codes required for Medicare and modifiers used with CPT® codes are in HCPCS Level II and change frequently.
ICD-9-CM and ICD-10-CM codebooks: The National Center for Health Statistics and CMS oversee all changes and modifications to these diagnosis code sets. ICD-9-CM has been frozen since 2012 in preparation for ICD-10-CM, and ICD-10-CM is also frozen, but will undergo significant changes when implemented. Regardless, it's a good idea to continue updating both of these books on an annual basis until ICD-9-CM is laid to rest.
Medical dictionary: There are various publishers from which to choose. Select the dictionary that best suits your needs, and update it whenever a new edition is released.
National Correct Coding Initiative (NCCI) Edits: CMS updates code pair edits quarterly. Download the latest files. CMS updates the "National Correct Coding Initiative Coding Policy Manual for Medicare Services" on  a quarterly basis.
Medicare Fee Schedule Database Relative Value Files: These files are updated quarterly, as well. Download the latest files from: www.cms.gov/Medicare/Medicare-Fee-for-Service- Payment/PhysicianFeeSched/PFS-Relative-Value-Files.html.
Recommend to Have
Your library would do well to contain some additional reference materials that delve deeper into coding rationales:
CPT® Assistant: The AMA's monthly newsletter provides in-depth coding information, and is available by subscription online or in hard copy format.
Medical/Surgical procedure and test textbook or manual: Whether you use AAPC's Procedure Desk Reference, Optum's Coder's Desk Reference, or another publisher's product, this resource can eliminate confusion and doubt by explaining the basics of how certain diagnostic tests are performed. Physician specialty association websites may also supply this information.
Drug handbook: There are many published books available. Choose one your office can share. If your physicians prefer the Physician Desk Reference (PDR), ask if it can be placed in a central location.
Medical abbreviations: Each office/clinic should have a list of common, approved, and acceptable abbreviations used by the providers. A comprehensive resource is Medical Abbreviations: 30,000 Conveniences at the Expense of Communication and Safety; 14th Edition; Neil M. Davis.
Nice to Have
A reference library is meant to facilitate your work. To that end, you'll appreciate the following items:
Conversion tables/charts: For example, inches to metric, or unit conversion for mass or liquid volume.
A page magnifier: A magnifier can help eliminate eyestrain.
If you use "cheat sheets," update them accordingly. And make sure everyone in your office understands how and when to use them. While performing an audit years ago, I questioned the codes being used for pelvic ultrasounds (US). I asked the staff about the code choices, and was handed a cheat sheet someone had made up. It listed the obstetric (OB) US codes as being female, and the non-OB US codes as being males. The staff assigned the CPT® code based on the patient's gender. Oops!
---

Deb Pounder, RN-BSN, CPC, CPMA, CSS-P, is a medical chart auditor, educator, and compliance consultant with Schenck SC in Health Services. She has been employed in healthcare for more than 25 years, first working as a registered nurse on the clinical side and then medical chart auditing for South Carolina Health and Human Services. Pounder is a member of the Appleton, Wisconsin, local AAPC chapter and has served in different officer roles.
Latest posts by Renee Dustman
(see all)