SSA: Access to PHRs Could Benefit All
By admin aapc
December 15, 2008
Comments Off

on SSA: Access to PHRs Could Benefit All
The Social Security Administration (SSA) is interested in developing a fully automated system to enable them to electronically retrieve information from personal health care records (PHRs). In a Nov. 20 request for information special notice, the SSA sought to identify possible sources who could assist in developing a prototype.
The SSA receives and processes applications for disability benefits from more than 2.5 million individuals annually. According to the SSA, the paper trail can be a very slow and arduous process. The ability to electronically obtain the sort of information they require from claimants, most of which already exists in PHRs, would be more efficient and accurate, the SSA said.
By law, the SSA can only request and receive information contained in PHRs for claimants who authorize consent.
PHR software vendors, health information technology software service vendors, providers, and payers that host PHRs had until Dec. 11 to respond.
Latest posts by admin aapc
(see all)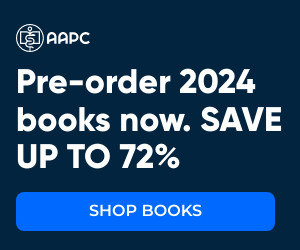 No Responses to "SSA: Access to PHRs Could Benefit All"