POTUS Highlights Coding Education in State of the Union
By Brad Ericson
January 21, 2015
Comments Off

on POTUS Highlights Coding Education in State of the Union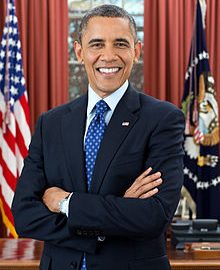 President Barak Obama invoked medical coding training in his State of the Union speech to a joint session of Congress, Jan. 20.  Highlighting proposals to help middle and lower class Americans, Obama pointed to existing cooperative community college and business programs, which include medical coding training:
Thanks to Vice President Biden's great work to update our job training system, we're connecting community colleges with local employers to train workers to fill high-paying jobs like coding, and nursing, and robotics. Tonight, I'm also asking more businesses to follow the lead of companies like CVS and UPS, and offer more educational benefits and paid apprenticeships – opportunities that give workers the chance to earn higher-paying jobs even if they don't have a higher education.
 AAPC works with several community colleges nationwide to provide and advise on curriculum for medical coding programs. The healthcare business professional organization also publishes several texts and provides on-line training for colleges and other educational institutions.
Latest posts by Brad Ericson
(see all)
No Responses to "POTUS Highlights Coding Education in State of the Union"