OIG Doesn't Tolerate Employing Excluded Individuals
February 2, 2015
Comments Off

on OIG Doesn't Tolerate Employing Excluded Individuals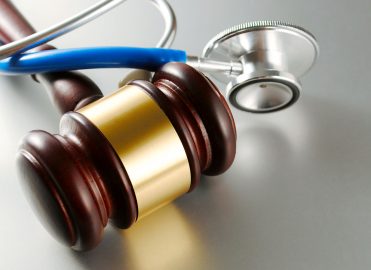 To protect patients and eliminate fraud, waste, and abuse in federal healthcare programs such as Medicare and Medicaid, the Office of Inspector General (OIG) may exclude certain providers from participation in federal healthcare programs. Exclusion from federal healthcare programs means no payment is made for items or services furnished, ordered, or prescribed by an excluded provider. Federal law also authorizes civil money penalties (CMPs) against healthcare providers or entities employing or contracting with an individual or entity, who is excluded from participation in a federal healthcare program, and that provide, either directly or indirectly, federally reimbursed items or services.
Exclusion List Enforcement Prompts Settlements
Be warned that OIG is coming after parties employing excluded individuals who bill to federal healthcare programs. There are two recent cases posted to the OIG website involving excluded individuals that were resolved through legal settlement. According to an OIG release:
Affinity Medical Center, LLC., a community hospital in Birmingham, Alabama operating under Trinity Medical Center agreed to settle with, effective December 15, 2014. The $111,969.11 settlement resolves the allegation that the hospital employed an individual excluded from federal health care program participation and then billed for items and services provided by the excluded individual to federal health care programs.
Minnesota Pharmacist Joseph C. Moon agreed to a settlement for $96,259.57 with OIG, effective January 20, 2015. The settlement resolves allegations that from March 10, 2006 to July 17, 2013, Moon owned and managed a pharmacy that participated in federal health care programs although he was excluded from participating in these programs.
In these two cases the settling party has contested the OIG's allegations and denied liability. No CMP judgment or finding of liability was made against the settling party.
Don't Risk Hiring Excluded Individuals
Your healthcare organization can avoid the consequences of employing anyone on the OIG's exclusion list, by perusing the List of Excluded Individuals and Entities (LEIE), available on the OIG website. The LEIE list contains all current excluded individuals and entities. Before you hire a new staff member, be sure the individual isn't on the list. Check also that your current employees are not on it either.
Latest posts by Michelle Dick
(see all)