OIG: 2014 Another Record Year for Healthcare Payment Recoveries
In Audit
February 4, 2015
Comments Off

on OIG: 2014 Another Record Year for Healthcare Payment Recoveries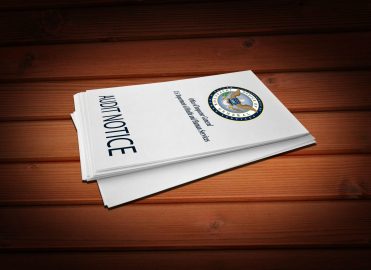 The Department of Health and Human Services (HHS) Office of Inspector General (OIG) oversight and investigations efforts are expected to recover a record-breaking $4.9 billion to the government for fiscal year (FY) 2014. Each recent year has established a new record, with $4.3 billion recovered in 2013 and $4.2 billion recovered in 2012. Total Federal healthcare payment recoveries as a result of OIG actions have more than doubled, in the past decade.
According to HHS OIG Media Communications
The $4.9 billion in expected recoveries for FY 2014 consist of nearly $834.7 million in program audits and about $4.1 billion in investigative work, including approximately $1.1 billion in areas such as States' shares of Medicaid restitution.
OIG also reported $15.7 billion in estimated savings resulting from legislative, regulatory, or administrative actions that were supported by report recommendations.
OIG excluded 4,017 individuals and entities from participation in Federal health care programs in FY 2014.
OIG reported 971 criminal actions against individuals or entities that engaged in crimes against some of the 100 HHS programs overseen by OIG.
533 civil and administrative cases, including false claims and unjust-enrichment lawsuits, were filed in Federal district court and civil monetary penalties administrative matters, which included both OIG-initiated actions and provider self-disclosures.
Medicare Fraud Strike Force efforts resulted in the filing of charges against 228 individuals or entities, 232 criminal actions, and $441 million in investigative receivables.
For providers, the message is clear: Compliance enforcement has become a powerful weapon for cost containment. Government entities and private, alike, are aggressively monitoring providers for potential noncompliance; both to minimize healthcare fraud, waste, and abuse, and to recover funds paid for improper claims. An effective compliance plan is essential for every healthcare provider—not only to protect patients and meet legal and contractual requirements, but to ensure economic survival.
Latest posts by John Verhovshek
(see all)