Separate Imaging with Breast Biopsy Is a No Go
In Coding
February 6, 2015
Comments Off

on Separate Imaging with Breast Biopsy Is a No Go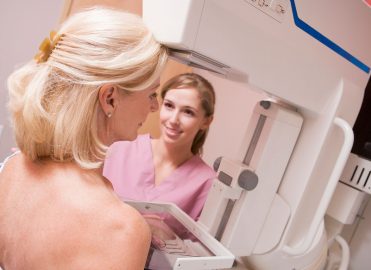 Question: What is the appropriate reporting if, during breast biopsy, a radiologist performs the imaging guidance to confirm clip placement, while another phsyician performs the actual biopsy?
Answer: The short answer is, there is no way to separately report the two physicians' services. CPT® codes describing breast biopsy were revised in 2014 to include imaging guidance (e.g., 19081 Biopsy, breast, with placement of breast localization device(s) (eg, clip, metallic pellet), when performed, and imaging of the biopsy specimen, when performed, percutaneous; first lesion, including stereotactic guidance), and you can no longer separate the imaging from the surgical portion of the procedure.
The American College of Radiology considered this issue, in depth, in its "ACR Radiology Coding Source™ for January-February 2014", and its advice still holds:
Bundled codes were not structured to be reported by more than one physician. In 2014 the breast biopsy procedures are to be reported with only a single CPT® code now that the surgery, radiological supervision and interpretation, specimen and clip placement codes are bundled into the new codes. Therefore, only a single provider (National Provider Identifier) can be reported on the CMS-1500 claim form and submitted to the carrier. Per the claim form instructions, the physician submitting the 1500 form certifies that he or she performed the entire service.
If more than one physician submits a bill for the same service, the first claim into the payer is the one that is reimbursed and the second claim is usually denied.
If a radiologist or radiology practice is approached to participate in an arrangement whereby the surgeon does the breast biopsy and the radiologist provides the interpretation, documentation of the arrangement, as well as advice by corporate legal counsel and a malpractice insurer, is critical to ensure the billing arrangement complies with federal and applicable state laws.
Latest posts by John Verhovshek
(see all)