2015 OIG Work Plan: Everyone's at Risk
February 1, 2015
Comments Off

on 2015 OIG Work Plan: Everyone's at Risk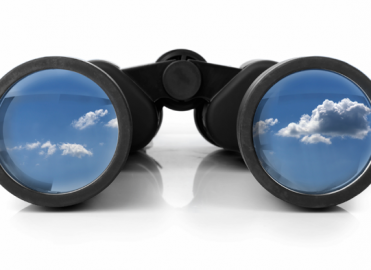 Expanded oversight requires action on all fronts.
By Michael D. Miscoe, JD, CPC, CASCC, CUC, CCPC, CPCO
A key purpose of the Office of Inspector General's (OIG) annual Work Plan is to report on new and ongoing areas in healthcare thought to be susceptible to fraud, waste, and abuse. This year, OIG will continue to examine the appropriateness of Medicare and Medicaid payments, adding 11 new areas of review. Additional work may include examining the efficiency and effectiveness of payment policies and practices in inpatient and outpatient settings, for prescription drugs, and in managed care. That's a lot to digest, so we'll concentrate on the areas in the Medicare Part B program sighted for review.
2014 in Review
Seventy-six percent of the OIG's annual funding in 2014 was dedicated toward oversight of Medicare and Medicaid programs. This expense netted expected recoveries of over $4.9 billion, which consisted of nearly $834.7 million in audit receivables and approximately $4.1 billion in investigative receivables.
OIG also estimated approximately $15.7 billion in savings as a result of its legislative, regulatory, and administrative actions in prior periods; and reported exclusions of 4,017 individuals in 2014 (up from 3,214 in 2013), demonstrating its increasing willingness to use its sanction authority. Also in 2014, OIG filed 971 criminal actions (960 were filed in 2013) against those alleged to have engaged in healthcare crimes, and 533 civil actions (472 were filed in 2013), which included false claims or unjust enrichment lawsuits, civil monetary penalty settlements, and administrative recoveries relative to provider self-disclosure matters.
What Isn't in This Year's Plan
While many familiar areas remain as a focus in this year's work plan, the traditional scrutiny of physician evaluation and management (E/M) service reporting seems to have slipped from sight. Although an absent area in the work plan, providers should not expect Medicare program safeguard contractors (PSCs), zone program integrity contractors (ZPICs), and recovery audit contractors (RACs) to ignore E/M reporting as an audit issue.
Provider-based Freestanding
and Hospital-based Outpatient Clinics
OIG continues its analysis into the comparative payment amounts between provider-based facilities and their freestanding outpatient counterparts. Although there is nothing necessarily onerous or problematic with billings from a hospital-based clinic, OIG is reviewing payments. This increased scrutiny may identify outliers, which could lead to additional audit analysis.
OIG also continues to analyze use of the new vs. established patient E/M codes for Medicare outpatient payments made to hospitals for E/M clinic services. According to federal regulations, "new" and "established" pertain to whether the patient has been seen as a registered inpatient or an outpatient of the hospital (regardless of the provider or department) within the past three years.
Nursing Homes
OIG remains concerned with Medicare providers who bill Part B services provided to nursing home residents during stays not paid under Part A. The OIG also intends to review whether participating states have implemented appropriate procedures for long-term care facilities to conduct background checks on prospective employees and providers who have direct access to patients.
Home Health
OIG is still reviewing home health agency (HHA) compliance with various aspects of the home health prospective payment system, including the documentation required to support claims paid by Medicare. This effort is based on a prior OIG report that found one in four HHAs had questionable billing. OIG claims that $1 billion in improper payments for home health services has been identified since 2010. OIG also continues its investigation to determine the extent to which HHAs employ individuals with criminal convictions.
ASC Payment System
OIG continues its evaluation into the issue of whether a payment disparity exists between the reimbursement rates for services performed in an ambulatory surgical center (ASC), as compared with similar surgical services performed in a hospital outpatient department. OIG also is evaluating payment errors associated with misrepresenting place of service (POS) by Part B providers who perform surgical services in an ASC.
Ambulance Services
OIG continues evaluating ambulance billings for transports that either did not occur or were potentially unnecessary to dialysis facilities. OIG will review and coordinate its evaluations, audits, investigations, and compliance guidance to ensure compliance with Medicare Benefit Policy Manual, which requires limiting payment for transport services to circumstances when using other means of transport would endanger the patient's health.
Anesthesia Services
The appropriateness of personally performed anesthesia services continues to be a focus area, including the appropriateness of using modifiers AA Anesthesia services personally performed by an anesthesiologist and QK Medical direction by a physician of two, three, or four concurrent anesthesia procedures.
Chiropractic Services
OIG continues its efforts to identify improper payments for what the Centers for Medicare & Medicaid Services (CMS) defines as "maintenance" care. This effort traditionally focuses on analysis of documentation for compliance with the initial and subsequent visit documentation guidance contained in the Medicare Benefit Policy Manual. Of these requirements, compliance with the treatment planning elements is a particular focus area.
OIG has an ongoing initiative to identify billing trends suggestive of maintenance therapy billing because there is a history of problems associated with improper payments. OIG cites a recent analysis that identifies a chiropractor with an alleged 93 percent error rate causing inappropriate Medicare payments of approximately $700,000. The overpayment allegations in this particular investigation were based entirely on alleged documentation deficiencies. OIG concluded that non-conformance with documentation content guidance is an appropriate basis for determining care was not medically necessary.
Laboratory Tests
A new area of focus, OIG announced its intention to use the results of independent lab reviews to identify clinical laboratories that routinely submit improper claims, and to recommend overpayment recovery. OIG stated that prior audits, investigations, and inspections have identified independent clinical laboratories at risk for noncompliance with Medicare billing requirements.
Ophthalmology Services
OIG continues analyzing Medicare claims data to identify potentially inappropriate and questionable billing for ophthalmology service performed during 2012. OIG intends to determine the locations and specialties of providers with questionable billing.
Physicians – POS Coding Errors
OIG continues to review physician coding on Medicare Part B claims for services performed in ASCs and hospital outpatient departments to determine whether the appropriate POS code was used. OIG determined through prior reviews that physicians have reported inappropriately a non-facility POS code (e.g., 11 Office) for services performed in a facility setting, thereby obtaining higher reimbursement than entitled. Non-facility services are paid at a higher rate because the physician bears the overhead costs of the clinic in which the service was performed. When such services are performed in a facility, the facility bears those costs and is separately reimbursed accordingly under its facility charges. Physicians who perform services in an ASC or hospital outpatient department should review billing to identify errors. Where errors are found, overpayments must be identified and disclosed.
Physical Therapists
Outpatient physical therapy services provided by independent therapists are still under review. Services performed and reported by independent therapists are being analyzed for compliance with Medicare reimbursement regulations. OIG will focus on independent therapists with a high utilization rate for outpatient therapy services. A recent report for the analysis of one clinic published on OIG's website, but not specifically referenced in the work plan, noted an alleged 99 percent error rate and an associated $634,000 in overpayments. Similar to the analysis in the chiropractic audit, the majority of errors were attributed to documentation content deficiencies, rather than an analysis of whether the care provided was beneficial to the patient under the necessity rules published by CMS.
Portable X-ray Services
OIG intends to continue the review Medicare payments associated with the transportation and setup of portable X-ray equipment it initiated in 2014. Of concern, OIG is focusing on the qualifications of the technologists who performed the services, and whether the services were ordered by a medical doctor or doctor of osteopathic medicine. OIG also notes in the work plan that Medicare improperly paid portable X-ray suppliers for multiple trips to nursing facilities and for services ordered by non-physicians.
Sleep Disorder Clinics
Analysis of Medicare payments to physicians, hospital outpatient departments, and independent diagnostic testing facilities associated with sleep testing procedures remains a hot topic. Focusing on CPT® 95810 Polysomnography; age 6 years or older, sleep staging with 4 or more additional parameters of sleep, attended by a technologist and 95811 Polysomnography; age 6 years or older, sleep staging with 4 or more additional parameters of sleep, with initiation of continuous positive airway pressure therapy or bilevel ventilation, attended by a technologist continues, based on prior analysis demonstrating high utilization of these procedures, costing the Medicare program approximately $415 million in 2010.
Make an Effort to Comply
There are a number of other areas in the work plan associated with hospital services, DME equipment such as power mobility devices, supplies, and prescription drug benefits for both Medicare and Medicaid; however, the efforts detailed above are the ones applicable to outpatient providers. OIG efforts to reduce fraud, abuse, and waste are evolving, from historical audit to identify and recover improper payments, to proactive efforts such as identifying:
"Gaps in program safeguards;"
Differentials in payments across care settings; and
Expanding oversight of payment and delivery reform "to improve efficiency and quality of care and promote program integrity and transparency."
Ensure applicable risk areas are well understood in your office. For each applicable focus area, be certain to review appropriate CMS interpretive guidance, local coverage determinations, and other Medicare publications and guidance to ensure providers and staff completely understand and comply with CMS expectations, particularly with respect to documentation.
Source:
HHS OIG Work Plan for Fiscal Year 2015
---

Michael D. Miscoe, JD, CPC, CASCC, CUC, CCPC, CPCO,has a Bachelor of Science degree from the United States Military Academy and a juris doctorate degree from Concord Law School. He is the president of Practice Masters, Inc., and the founding partner of Miscoe Health Law, LLC. Miscoe is a past (2007-2009) and current (2013-2015) member of the AAPC National Advisory Board, Legal Advisory Board, and Ethics Committee. He is admitted to the practice of law in California as well as to the bar of the U.S. Supreme Court and the U.S. District Courts in the Southern District of California and the Western District of Pennsylvania. Miscoe has over 20 years of experience in healthcare coding and over 18 years as a compliance expert, forensic coding expert, and consultant. He has provided expert analysis and testimony on a wide range of coding and compliance issues in civil and criminal cases and represents healthcare providers in post-payment audits and HIPAA OCR matters. He is a speaker and is published on the national level.
Latest posts by Renee Dustman
(see all)