OIG Proposes to Expand and Add to Anti-kickback Safe Harbors
February 1, 2015
Comments Off

on OIG Proposes to Expand and Add to Anti-kickback Safe Harbors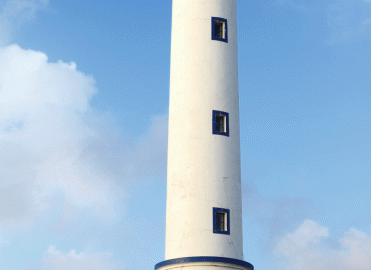 Although Anti-kickback violation remains a felony, safe harbors are proposed to expand exception allowance.
By Robert A. Pelaia, Esq., CPC, CPCO, and Drew Krieger, MBA
Medicare and Medicaid fraud each pose a huge expense for taxpayers, amounting to billions of dollars, per year. The Anti-kickback Statute (AKS) aims to reduce fraud by deterring individuals or entities from knowingly or willfully offering a kickback to induce a referral for business that would be reimbursable from a federal healthcare program. A violation of this statute is a felony punishable by up to five years imprisonment and a fine not to exceed $25,000; however, the Office of Inspector General (OIG) has adopted safe harbors that allow for specific exceptions to the AKS.
Main Objectives of Safe Harbors
The OIG is proposing new expansions and additions to AKS safe harbors. The AKS forbids the exchange of anything of value in an attempt to induce the referral of federal healthcare program business. The rule would amend existing safe harbors to the AKS and add safe harbors that either provide new protections or codify existing statutory protections. OIG also is proposing the addition of a gainsharing civil monetary penalty (CMP) provision.
At its core, the AKS "provides criminal penalties for individuals or entities that knowingly and willfully offer, pay, solicit, or receive remuneration to induce or reward the referral of business reimbursable under Federal health care programs." Specifically, the kinds of remuneration that the statute pertains to include kickbacks, bribes, and rebates, whether made directly or indirectly, in cash or in kind. As a general proposition, OIG proposes to codify revisions to the definition of "remuneration" as reflected in the Balanced Budget Act of 1997 and the 2010 Patient Protection and Affordable Care Act (ACA).
The AKS applies to a broad range of conduct, and OIG realizes there may be certain situations where rather innocent actions could lead to criminal penalties. To avoid this, safe harbors exist to allow for certain exceptions to the AKS. They allow for activities that would otherwise be criminal because the conduct is, in fact, inducing referrals. The main objective of the proposed new and modified rules is to "protect beneficial arrangements that enhance the efficient and effective delivery of health care and promote the best interests of patients, while also protecting the Federal health care programs."
"Fraud is a serious problem requiring a serious response."
—Daniel R, Levinson, Inspector General, HHS
Proposed Safe Harbor for Cost Sharing Waivers
Waivers of Medicare cost sharing can pose a potentially abusive and hazardous situation that can constitute remuneration made criminal by the AKS. OIG proposes a regulation to codify the statutory exception under the Medicare Prescription Drug, Improvement, and Modernization Act of 2003 (MMA) for cost-sharing waivers by pharmacies and for emergency ambulance services.
The proposed safe harbor for Part D cost-sharing waivers by pharmacies would mandate that:
The waiver reduction is not advertised or part of solicitation;
The pharmacy does not typically waive the cost-sharing; and
Before waiving the cost, the pharmacy either determines in good faith that the beneficiary has financial need or makes a reasonable effort to collect the cost-sharing amount.
In situations where an individual earns an income below 150 percent of the poverty line (aka, a "subsidy eligible" individual), only the first condition must be satisfied, provided other statutory requirements are also met.
OIG further proposes an additional safe harbor relating to cost-sharing waivers for emergency ambulance services if the following criteria are met:
Ambulance services would require ownership and operation by a state, a political subdivision of a state, or a federally recognized Indian tribe and be part of the Medicare Part B provider or supplier of the emergency ambulance service;
The waiver does not constitute the furnishing of free services paid for directly or indirectly by a government entity and is offered on a uniform basis regardless of patient-specific factors; and
The ambulance provider must not later claim the amount waived as a bad debt.
This would not apply to private ambulance providers or non-profit providers, even if contracted by local government.
FQHCs and MA Organizations
Individuals who chose to enroll in a Medicare Advantage (MA) plan are eligible to receive services from federally qualified health centers (FQHC) that currently have a written agreement with the MA plan. OIG proposes to codify the statutory exception under the MMA permitting remuneration between a FQHC and an MA organization. This would require a written agreement to specify the MA organization pay an amount no less than what the plan would pay for similar services.
Free or Discounted Local Transportation
A noteworthy expansion is a proposed safe harbor permitting "eligible entities" to provide free or discounted local transportation to established patients who are beneficiaries of federal healthcare programs to access medically necessary services.
In past situations where a hospital established a complimentary transportation arrangement to move patients requiring further treatment from physician offices to the hospital's campus, each instance could have been considered a violation of the AKS. These situations may be considered a violation if it's determined the transportation arrangement potentially generated prohibited remuneration under the AKS. According to the OIG, nominal valued arrangements are not prohibited under the AKS. The OIG defined the term "nominal value" to mean "no more than $10 per item or service, or $50 in the aggregate over the course of a year."
Under the new proposal, established patients are eligible for these free or discounted "local" transportation services. This ensures a provider would not have the incentive to offer transportation to influence provider selection. The legislative intent behind section 1128A(a)(5) of the ACA aims to prevent the AKS from precluding the provision of complimentary local transportation of nominal value.
The current proposed safe harbor for local transportation would require:
Access to free or discounted local transportation services is not determined in a manner reflecting the projected volume or value of federal healthcare programs. This restricts providers from bundling the provision of transportation with services requiring a minimum number of trips.
The use of specified luxury services such as limousines, air, and ambulance transportation is strictly prohibited.
Restrictions on the marketing of free and discounted transportation services to patients be in place. No marketing should occur during the transportation, and payment to transportation providers is not based on the number of patients transported.
The free and discounted services could be provided:
Only to an established patient; and
Only within a local area, defined as no further than a 25 mile distance to and from the facility of the healthcare provider or supplier.
The entity bears the costs of the free or discounted transportation services and cannot take any actions that would transfer the cost to a federal healthcare program, other payers, or individuals.
Civil Monetary Penalty Authority
Gainsharing CMPs, pursuant to Section 1128A(b)(1) of the ACA, prohibit a hospital or critical access hospital from knowingly paying a physician to decrease or limit services to Medicare or Medicaid beneficiaries. The penalty for this is up to $2,000 for each beneficiary.
From this, OIG recognizes that gainsharing can be a good thing. OIG has approved 16 gainsharing arrangements by the way of advisory opinions. Many of the approved gainsharing arrangements involved situations that pose few of the normally associated risks.
Given this, there are still many gray areas within these types of arrangements. OIG has asked for comments on this because it is an important issue, without clear parameters. Moving forward, OIG wants to create a safeguard that will "prevent hospitals from paying physicians to discharge patients too soon or take other action that inappropriately limits a beneficiary's care."
The new and modified proposed rules provide a safeguard for certain services considered to be of low-risk to federal healthcare programs, and codify existing statutory language relating to gainsharing CMPs. OIG asserts that harsh criminal penalties aimed at deterring certain behaviors should have protections for conduct that do not pose a high risk to healthcare fraud. Comments on these proposed rules were due on December 2, 2014.

Sources:
Testimony of Daniel R. Levinson, U.S. Senate Committee on Finance, March 2, 2011
79 Federal Register 59,717- 59,718 (October 3, 2014)
42 U.S.C. § 1320a-7b(b)
Centers for Medicare & Medicaid Services GD p 53,722 (2011)
HHS OIG Advisory Opinion No. 11-02
---

Robert A. Pelaia, Esq., CPC, CPCO, is senior university counsel for health affairs at the University of Florida College of Medicine, Jacksonville, Florida. He is certified as a Healthcare Law Specialist by the Florida Bar Board of Legal Specialization and Education, serves on AAPC's Legal Advisory Board, and was a 2009-2011 AAPC National Advisory Board member. Pelaia is a member of the Jacksonville River City, Florida, local chapter.
Drew Krieger, MBA, attends Florida Coastal School of Law, where he is now a full-time, third-year law student, Juris Doctor Candidate May 2015. After graduation, he plans to remain in the Jacksonville area working in the health law field. Krieger is a student member of the Jacksonville Bar Association and a staff editor of Florida Coastal Law Review.
Latest posts by Renee Dustman
(see all)