Not All Services in the ED Are ED Services 
February 1, 2015
Comments Off

on Not All Services in the ED Are ED Services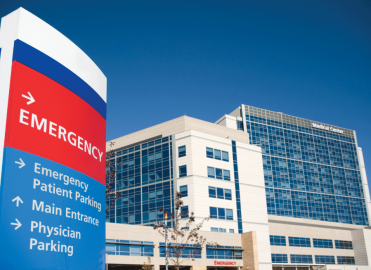 Have a Coding Quandary? Ask John

Q: There's been debate in my workplace lately about whether it's appropriate to report an office-based evaluation and management (E/M) code (e.g., 99204 Office or other outpatient visit for the evaluation and management of a new patient, which requires these 3 key components: A comprehensive history; A comprehensive examination; Medical decision making of moderate complexity) for a non-emergency visit by a specialist that takes place in the emergency department (ED). Some think that because the location of service is the ED, you have to use an ED E/M code (99281-99285). Others believe that if the visit location is merely for the convenience of the patient or physician and the encounter isn't an emergency, it is correct to bill a regular office visit E/M. Is there definitive guidance to help us solve the debate?
— Colorado Coder
A: The guidance you're looking for can be found in the Medicare Claims Processing Manual, chapter 12, section 30.6.11.C., "Use of Emergency Department Codes to Bill Nonemergency Services:"
Services in the emergency department may not be emergencies. However the codes (99281-99288) are payable if the described services are provided.
However, if the physician asks the patient to meet him or her in the emergency department as an alternative to the physician's office and the patient is not registered as a patient in the emergency department, the physician should bill the appropriate office/outpatient visit codes. Normally a lower level emergency department code would be reported for a nonemergency condition. [italics added for emphasis]
For example, a specialist may ask a patient to meet him in the ED because he or she is already at the hospital, or because the patient can arrange transportation more easily to the hospital than to a suburban office. In such cases, the patient's condition is not an "emergency" and he does not register into the ED. The specialist treats the ED as an ordinary outpatient facility, and you should report an appropriate outpatient visit (99202-99215), as documented and supported by medical necessity. Be sure to report the place of service as POS 22 Hospital outpatient, rather than POS 11 Office.
Many thanks to Rebecca Bakke, CPC-A, billing manager Physicians' Ally, Inc., for answering this month's question.
Latest posts by Renee Dustman
(see all)
No Responses to "Not All Services in the ED Are ED Services "