Drug Screening Gets a Total Rewrite
February 1, 2015
Comments Off

on Drug Screening Gets a Total Rewrite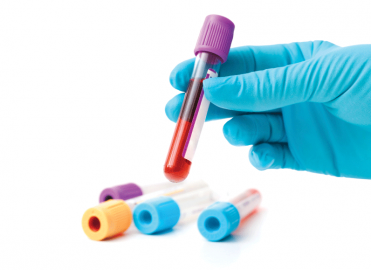 Change your focus from "qualitative vs. quantitative" to "presumptive, definitive, or therapeutic drug assay."
By Joette Derricks, MPA, CMPE, CPC, CHC, CSSGB
The entire code set for drug screens is revamped in the CPT® 2015 codebook, as are the guidelines and definitions. Instead of differentiating testing procedures based on qualitative or quantitative methodology, the new reporting mechanism differentiates procedures according to whether they are:
Presumptive – used to identify possible use or non-use of a drug or drug class;
Definitive – qualitative or quantitative methods that identify possible drug use or non-use, and identify the specific drugs and associated metabolites; or
Therapeutic Drug Assays – quantitative procedures performed to monitor clinical response to a known, prescribed medication.
The updated reporting mechanism addresses:
Ability to be easily modified for future changes and technological advances;
Identification of updated clinical settings; and
Identification of sources for specimen(s).
Table A summarizes the major rewrite of the drug testing codes by comparing the previous system to the new one for 2015.
The Presumptive Drug Class Screening section includes the Guidelines for the Presumptive Drug Class Screening subsection, Drug Class List A (which itemizes commonly assayed drugs within the listing), and Drug Class List B (which itemizes assays requiring more resources than Class A). This section also includes guidelines explaining the intended use for the listings and codes. Five new codes identify presumptive testing. Introductory guidelines explain the intent for code usage.
Definitive Drug Testing includes 59 new, definitive drug testing codes, arranged by drug classes. You can refer to the Definitive Drug Classes Listing table for drugs and metabolites included in each definitive drug class.
Table B breaks down the 2015 Presumptive and Definitive Drug Testing CPT® codes further.
Table B: Breakdown of 2015 Presumptive and Definitive Drug Testing CPT® codes

2015 CPT® Presumptive Drug Class Screening
2015 CPT® Definitive Drug Testing
Includes immunoassays, enzymatic methods, chromatographic methods without mass spectrometry, mass spectrometry without adequate drug resolution by chromatography, etc.
Includes methods such as:GC with mass spectrometry (any type)Any metabolites of the tested drugs
Process must be able to identify individual drugs
Process that distinguishes between structural isomers
80300-80304
80320-80377
Includes use of two lists that differentiate the type of presumptive testing performed:Drug Class List A = methods typically read by direct optical observation or are instrument-assisted (e.g., dipsticks, cups, cards, cartridges, and instrumented test systems such as multichannel chemistry analyzers).Drug Class List B = drugs or classes of drugs that are assayed by presumptive procedures and may include specific pre-analytical sample preparation.
The 2015 CPT® codebook provides listings for each drug class.

Includes a Definitive Drug Class Listing in the CPT® codebook. Codes on the list usually require metabolites, listed as part of certain families of drugs. This type of testing requires additional time, effort, or resources when multiple metabolites are identified.

CPT® 80300 reports single or multiple drug class process using dipsticks, cups, or cassettes – with or without the use of an instrument to complete the interpretation. Code 80300 is reported one time, regardless of the number of direct observation done/obtained on any date.
For example, 80320 class of drugs is Alcohol(s). Drugs included are acetone, ethanol, ethchlovynol, ethylene glycol, isopropyl alcohol, and methanol.Codes 80324-80326 class of drugs are Amphetamines. Drugs included are amphetamine, ephedrinelisdexamphetamine, methamphetamine, phentermine, phenylpropanolamine, and pseudoephedrine.For a complete listing of the 59 codes in the Definitive Drug Classes Listing, refer to the 2015 Professional Edition CPT® codebook (beginning on page 474).
CPT® 80301 reports single drug classes included with Drug Class List A using direct optical observation or an instrumented system such as a multichannel chemistry analyzer/enzyme assay (e.g., EIA, KIMS, CEDIA immunoassays). Code 80301 is reported once per date of service, regardless of the number of procedures performed, number of classes analyzed, or results obtained. (Generally this would be the type of testing performed in a hospital-based laboratory.)
CPT® 80302 is used for presumptive, single drug classes other than those in Drug Class List A, (i.e., Drug Class List B). CPT® 80302 does not use direct optical observation or thin layer chromatography (TLC). Code 80302 does require the use of immunoassays or chromatography without mass spectrometry. It's reported for each drug class or procedure performed.
CPT® 80303 is used for presumptive, single or multiple drug class method; thin layer chromatography (TLC) procedures (e.g., acid, neutral, alkaloid plate), per date of service.
CPT® 80304 reports single or multiple drug screenings not specified elsewhere. Examples include: TOF, MALDI, LDTD, etc. See the CPT® codebook for additional examples.
Coding Examples
1. A 45-year-old female, new patient has severe low back pain following a fall down a flight of stairs. The patient completes an opioid risk evaluation and, in accordance with state law, requires a drug test prior to receiving a new prescription for a controlled pain medication. The office performs a basic three-panel drug screen using a self-contained, cup type drug test screening kit. Results are visible within minutes. A positive result is indicated with one line and a negative result with two.
The correct code is 80300 Drug screen, any number of drug classes from Drug Class List A; any number of non-TLC devices or procedures, (eg, immunoassay) capable of being read by direct optical observation, including instrumented-assisted when performed (eg, dipsticks, cups, cards, cartridges), per date of service. Drug Class List A includes opiates, and the test is performed with a cup kit using direct optical observation.
2. A female sports enthusiast preparing for her first marathon is sent to the outpatient pain clinic at a local hospital for evaluation following ongoing complaints of back pain that has not responded to treatment. The facility uses an automated chemistry analyzer to perform a comprehensive drug test of 10 presumptive drug classes (all of which are on the Drug Class List A). The drug test is required by state law prior to prescribing any controlled pain medications. The results will let the physician know if the runner has used these drugs.
The correct code is 80301 Drug screen, any number of drug classes from Drug Class List A; single drug class method, by instrumented test systems (eg, discrete multichannel chemistry analyzers utilizing immunoassay or enzyme assay), per date of service. An automated chemistry analyzer is used and all the drugs are on the Drug Class List A.
3. An unconscious male patient is admitted to the emergency department following a party. A friend of the patient informs the physician on duty that the patient had ingested a 1 liter bottle of alcohol. The patient is pulseless, apneic, and is intubated and resuscitated with epinephrine. Blood volatiles are ordered to determine blood levels for alcohols, including ethanol and methanol.
The correct code is 80320 Alcohols. Quantitative analysis is needed to identify the specific type of compound present to prescribe the appropriate treatment.
Medicare May Not Adopt New Codes
Based on the latest information from Medicare, providers may be required to use these CPT® codes for commercial payers, and Medicare G codes to report qualitative and quantitative drug screens for Medicare beneficiaries. At the November 2014 American Medical Association (AMA) CPT® 2015 Symposium, Centers for Medicare & Medicaid Services (CMS) officials presented numerous G codes created for 2015. CMS' overall position is that when the timing of a CPT® code creation precludes adequate time for consideration of comments and Relative Value Update Committee valuation, they will implement or default to using a G code(s). In the 2015 Medicare Physician Fee Schedule (MPFS) final rule, CMS indicated they would also create a G code if the revisions and/or deletions to CPT® may affect the code's relative value units. CMS said they would also add a G code whenever AMA separated a single CPT® code into two CPT® codes.
In the 2015 MPFS final rule, CMS said:
These codes represent various drug screening codes, many of which are specific to individual drug testing. While we appreciate the recommendations for these tests, we are concerned about the potential for overpayment when billing for each individual drug test rather than a single code that pays the same regardless of the number of drugs that are being tested for. Therefore, it is our recommendation to delay pricing for these codes at this time, until further information and education is obtained.
As of late December 2014, CMS had not yet released the clinical lab fee schedule for 2015. Stay tuned for additional updates as we learn more on how Medicare and other payers plan to respond to these extensive changes. Because Addendum B of the final Medicare rule contains the established urine drug screen codes (G0434 Drug screen, other than chromatographic; any number of drug classes, by CLIA waived test or moderate complexity test, per patient encounter and G0431 Drug screen, qualitative; multiple drug classes by high complexity test method (eg, immunoassay, enzyme assay), per patient encounter), plus 28 new HCPCS Level II codes for drug assay and confirmation, such as G6031 Benzodiazepines, G6045 Dihydrocodeinone, and G6058 Drug confirmation, each procedure, it's likely that CMS will default to using G codes for drug screening/testing in 2015. For commercial payers, use the 2015 CPT® codes unless advised otherwise.
---

Joette Derricks, MPA, CMPE, CPC, CHC, CSSGB, has 35 years of healthcare finance, operations, and compliance experience. A national speaker and author, Derricks' unique style is to bridge the regulatory requirements with the practical realities of day-to-day operations. She has provided numerous expert reports and testimony regarding Medicare, Medicaid, and third-party payer regulations with an emphasis on coding, billing, and reimbursement rules. Derricks serves as the vice president, regulatory affairs at Anesthesia Business Consultants and is a member of the Ann Arbor, Michigan, local chapter.
Latest posts by Renee Dustman
(see all)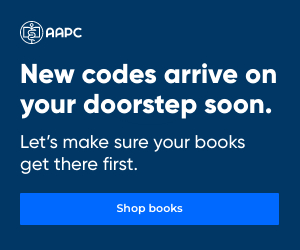 No Responses to "Drug Screening Gets a Total Rewrite"