Follow Dual Code Rules and Exceptions for Late Effects
February 1, 2015
Comments Off

on Follow Dual Code Rules and Exceptions for Late Effects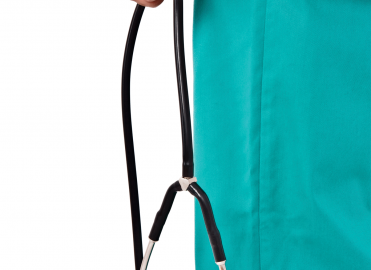 Three steps help you code conditions stemming from a condition.
By Brenda Palmer, CPC, CPC-I, CEMC, CASC
Coding for a late effect condition requires three important steps:
Understanding what a "late effect" is;
Understanding the ICD-9-CM guidelines for coding late effects; and
Thoroughly reviewing the patient's record to gather all the information necessary to select the appropriate code.
What Is a Late Effect?
A late effect is a residual condition that arises after an illness or injury. In other words, it's the condition "left over" or caused by the original illness or injury. For example, brain damage caused by a head injury is a late effect, as is a painful scar following a laceration, or sterility in a young man after a case of mumps.
Follow Coding Guidelines
Instructions for coding late effects are found in many sections of the ICD-9-CM Official Guidelines for Coding and Reporting.
Section I B, General Coding Guidelines, item 12, tells us that late effects can occur at any time. A late effect condition can appear immediately after an illness or injury, months after, or in some cases, years later.
To report a late effect condition, you'll usually use two codes: One for the residual condition (e.g., scar), and another to identify the condition as a late effect of a previous illness or injury.
Scenario No. 1: Patient blind in right eye due to previous third degree burn caused by hot grease splattering onto face.
ICD-9-CM coding: 369.63 One eye: total vision impairment; other eye: normal vision and 906.5 Late effect of burn of eye, face, head, and neck
An exception to this dual code rule is when a single ICD-9-CM code has enough information to fully report both the residual condition and the late effect. For example, chapter 7, Circulatory System, of the ICD-9-CM guidelines instructs us to use category 438 Late effects of cerebrovascular disease to report late effects (neurological deficits) of cerebrovascular disease (CVA). The first three code digits indicate a late effect, and the fourth and fifth digits indicate the residual condition. The guidelines also explain that it's acceptable to use both a CVA code and a late effect code if the patient has another acute episode while having residual effects from a previous CVA.
Scenario No. 2: Patient with hemiplegia following stroke.
ICD-9-CM coding: 438.21 Late effect of cerebrovascular disease, hemiplegia affecting dominant side
Chapter 11, Complications of Pregnancy, Childbirth, and the Puerperium, of the ICD-9-CM guidelines tells us to report 677 Late effect of complication of pregnancy, childbirth, and the puerperium for late effects of a complication of pregnancy resulting in a residual effect or sequelae needing treatment or care at a later date. You may use this code any time after the initial postpartum period, but make sure to assign it after the code for the residual condition.
Scenario No. 3: Patient with painful intercourse persisting eight months after delivery.
ICD-9-CM coding: 625.0 Painful intercourse, 677 Late effect of delivery
To fully describe the patient's condition and contributing factors, an E code can be applied. For example, if the patient's pain stems from the previous repair of the perineum after delivery, you may report E878.4 Late effect due to previous restorative surgery.
Chapter 17, Injury and Poisoning, includes guidance for coding late effects of fractures and burns. In this chapter, we are instructed to use late effect codes for conditions related to malunion and non-union of fractures. Guidelines for coding the late of effects of burns are more detailed,and instruct us to code for scars or joint contracture (the residual conditions), followed by the appropriate late effect code. We are even given the range of codes, 906.5-906.9, for the burn section.
Optionally, you may assign an E code for late effect conditions of this nature. You also may use a late effect code for a previous burn with the current burn code. Firefighters come to mind with this rule: They can suffer burns with contracture and get a new burn at any time fighting additional fires.
Scenario No. 4: Painful contracture of wrist due to previous burn of wrist.
ICD-9-CM coding: 718.43 Contracture of joint, forearm, 906.6 Late effect of burn of wrist and hand, and E929.4 Late effect of accident caused by fire.
In this example, an E code is assigned to further explain the accident. This additional information is often necessary for claims payment, especially for Workers' Compensation claims.
Chapter 19, Supplemental Classification of External Causes of Injury and Poisoning, guidelines instruct us to use E800-E999 codes to report late effects resulting from a previous injury or poisoning. Do not use these codes to report follow-up care for a current injury. Also be aware that there is no code for late effects of an adverse drug reaction.
Review of Patient Records
When identifying late effects, key terms or phrases to look for in a patient record are "caused by," "due to," "following," or similar statements that tell you the diagnosis may be a sequelae or residual condition. Query the provider if the documentation doesn't make the patient's condition clear, and let the provider know what you need to see in the documentation to make it apparent the patient has a residual condition.
Put It All Together
Always make sure to assign codes in the proper order:
Code the residual condition.
Assign the late effects code.
Add an E code, if necessary.
You can find the late effects codes in the ICD-9-CM alphabetic index under the main term "Late." When you find the code you want, turn to the tabular list to review the code's description for specificity and check for any additional guidelines.
For example, to code late effects due to tuberculosis, look up main term "Late" in the alphabetic index, followed by the sub-term "tuberculosis." You are directed to 137.0-137.4. Turning to the tabular list, a note at the beginning of the section provides further coding guidance. You're instructed to use these codes for conditions classifiable to 010-018 as the cause of the late effect. The guidelines stipulate that you're not to use these codes for a current infection of tuberculosis (codes 010-018).
Coding late effect conditions may seem daunting at first, but follow the three steps presented here and you'll soon be free of the late effects of improper coding.
---

Brenda Palmer, CPC, CPC-I, CEMC, CASC, has 19 years of coding and billing experience. She is the principal of Palmer Coding Consultants. Palmer provides auditing and education services to physician offices. She is the former coding compliance manager for a Kelsey-Seybold Clinic, a large multi-specialty group practice in Houston, Texas. Palmer is an approved PMCC instructor, former AAPC workshop presenter, past president of the Tyler, Texas,local chapter, and a former member of the AAPC National Advisory Board.
Latest posts by Renee Dustman
(see all)