Compare and Contrast Physician and Outpatient Facility Coding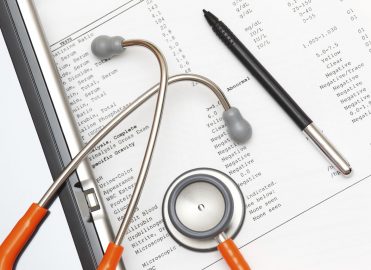 Although very different, editing rules are similar, and it's important to understand what is appropriate to bill on claims.
By Edie Hamilton, CPC, CPC-I
The most frequently asked questions throughout my coding career have been about the differences between physician (professional) coding and outpatient facility coding. The questions have come from physicians, reimbursement and financial analysis staff, and even patients.
Before accurate comparisons of professional and facility claims can be made, you must understand that professional claims represent the skills and knowledge of highly trained healthcare professionals, while facility claims represent resource utilization. Professional and facility services are submitted on different claim forms and may even be submitted to different entities for processing, depending on payer requirements. The Centers for Medicare and Medicaid Services (CMS) website has an abundance of information and guidance to help you navigate the rules.
Claims: CMS-1500 vs. UB-40
Professionals report services on the CMS-1500 (or electronic equivalent). Generally, each professional submits his or her claim separately from other professionals. Claim service lines include the "from" and "to" dates of service, place of service, procedure code, modifiers, diagnosis pointers, charges, units, and the rendering provider's information.
Facilities report services on the UB-04 (or electronic equivalent). All services for the same patient at the facility must be submitted on a single claim. Each service line must contain a revenue code, service date, units, and charges. Most lines will also contain a HCPCS Level II/CPT® code. Diagnosis codes are not tied to claim lines, but are applicable to the entire claim; the UB-04 has a great deal of information at the header level of the claim.
The following example reinforces the similarities and differences between professional and facility claims:
A patient living in a rural area travels to a large academic medical center for her yearly eye exam. Because she will already be in the area, she also schedules her annual well woman visit with her gynecologist at the same medical center. Following these visits, she is involved in an auto accident and is taken to the emergency room (ER) at that same medical center. X-rays determine no surgical treatment is needed. Her cardiologist is called in to evaluate her high blood pressure and elevated heart rate. Finally, she is able to return safely home. 
Professional Claim
For this date of service, there are multiple professional claims submitted:
Ophthalmologist
Gynecologist
ER physician
Radiologist
Cardiologist
Each physician claim contains:
HCPCS Level II/CPT®
The diagnosis code linked to the HCPCS Level II/CPT® via a line level diagnosis pointer.
Facility Claim
A single facility claim is submitted for all services provided to the patient on that date.
Condition code G0 Distinct medical visit is submitted in the claim header, letting the payer know that the evaluation and management (E/M) codes are distinct, potentially reimbursable services, and not duplicates.
The occurrence code and occurrence date at the header level indicates some of the services were related to an accident, which lets the payer know other medical coverage may apply for the services on the claim.
Revenue codes indicate the facility department or area (e.g., 450 for the ER).
HCPCS Level II/CPT® codes
Diagnosis codes appear at the header level, not tied to a particular line.
Contrasting Facility and
Professional Claims Elements
Let's consider the differences (and similarities) between facility and professional claims further.
Diagnoses: Diagnosis code reporting requirements for professional and outpatient facility services are the same. Specifically, the diagnosis codes "chiefly responsible for the outpatient services" should be coded on both CMS-1500 and UB-04 claims, per CMS and the ICD-9-CM Official Guidelines for Coding and Reporting. Up to 24 additional diagnosis codes may be reported to describe all coexisting diagnoses. Diagnosis codes are tied to specific lines on the professional claim via diagnosis pointers. There are no such pointers on the facility claim because diagnosis codes may be relevant to any/all lines.
Procedures/Supplies: HCPCS Level II/CPT® codes describing each service or supply provided are required line items for professional claims. These codes may not appear on every line of a facility claim.
Place of Service: This information is required on professional claims, but not currently on facility claims. Facility claim lines must have a revenue code and may have a HCPCS/CPT® code. Revenue codes basically indicate the area in the facility where the services were performed (or the area where the resources were consumed). Not all revenue codes require HCPCS Level II /CPT® codes. For example, revenue code 250 Pharmacy does not require a specific HCPCS Level II code for each drug. But revenue code 636 Drugs requiring detailed coding requires HCPCS Level II reporting. For example, J7192 Factor VIII (antihemophilic factor, recombinant) per I.U., not otherwise specified is reported with revenue code 636.
Combinations of the bill type and revenue code provide similar information on the UB-04. For example, services provided in an ER are reported with place of service code 23 Emergency room – hospital. The facility claim for the same encounter would bill type 131 Regular outpatient and revenue code 450 Emergency room (ER).
Facility claims also allow for reporting of additional information:
Condition codes relate specific conditions or circumstances relevant to claims processing. Condition code G0 indicates there are multiple distinct medical visits on the claim.
Occurrence codes define events related to the claim. For example, occurrence code 01 Accident auto/medical coverage is for an accident-related injury for which there may be additional payment coverage.
Occurrence span codes represent occurrences that may be relevant (e.g., 71 Prior stay dates, which indicates a previous stay within the last 60 days).
Value codes and associated values provide a means of providing information (e.g., value code 49 Hematocrit reading, which may be required for some coverage determination rules).
Date of service: Professional claims allow reporting of a date span, with multiple units on the same claim line. Facility claims require a separate claim line for each date of service.
Tip: Never unbundle services on a professional claim; however, report all services on a facility claim (even non-covered services). Many services are not separately paid on the facility side but are included in the payment for other services. It's very important that all services appear on the facility claim. CMS gathers data from all facility claim lines for consideration in setting payment files for the next year.
Claims Processing and Edits
Both professional and facility claims are subject to various types of editing.
National Correct Coding Initiative (NCCI): These edits apply to both claim types. The hospital NCCI files contain different code pairs than the practitioner NCCI files due to the different nature of provided services. Code pairs for the NCCI edits are available on the CMS website: www.cms.gov/Medicare/Coding/NationalCorrectCodInitEd/NCCI-Coding-Edits.html.
Remember: Professional services represent the knowledge and skill of the practitioner; whereas, facility services represent the resources consumed.
An NCCI edit for a more comprehensive procedure may be appropriate for a professional claim and included in the practitioner NCCI files, but may not apply to facility services based on different instruments or supplies needed to carry out the procedure.
Medically Unlikely Edits (MUE): This is another set of edits that applies to both professional and facility claims, but differently. You'll find these files at: www.cms.gov/Medicare/Coding/NationalCorrectCodInitEd/MUE.html.
NCDs and LCDs: CMS national coverage determinations (NCDs) and payer local coverage determinations (LCDs) apply to both claim types.
Outpatient Code Editor: Outpatient facility claims are subject to these rules, but professional claims are not. Inpatient-only procedure edits also apply to outpatient facility claims, but not to professional claims. Learn more about these edits on the CMS website at: www.cms.gov/Medicare/Coding/OutpatientCodeEdit/.
Global surgery edits: These apply to professional claims, but not to facility claims. When a professional makes the determination that surgical intervention is required for a patient, the professional knows the patient's history, diagnosis, and typical outcomes, and provides the follow-up service to see the patient through recovery. Such a concept does not apply on the facility side. Each time the patient returns, the resources (room, equipment, supplies) are sterile and/or new. There is no sharing of resources for each visit.
E/M coding: When it comes to E/M services, there can be big differences in the level of service provided by a physician compared to that of a facility. For example, an intoxicated person coming into the ER with a broken arm may be a fairly straightforward service for a physician, but may require extensive facility resources (more nursing time, clean up/replacement of soiled linens, monitoring, etc.). Therefore, it may be appropriate for the coded E/M services for the same patient encounter to vary between physician and facility.
Fee Schedules and Reimbursement
Professional claims are subject to Medicare Part B fee-for-service payment using the Physician Fee Schedule (PFS). Facility claims are subject to the Outpatient Prospective Payment System, Addendum B. Both files contain status values: The PFS has status codes and Addendum B has status indicators. The same alphabetic codes appear in both files, but they have different meanings.
For example, CPT® code 23929 Unlisted procedure, shoulder has status code C on the PFS, which means it's a carrier priced code. This same code has status indicator T Significant procedure, subject to multiple procedure discounting on Addendum B, which means it's a significant procedure that may be subject to multiple procedure reductions when performed with other services.
Perhaps the biggest difference between professional and facility claims is seen when the explanation of benefits (EOB) comes back. Each line item submitted on a professional claim gets either a payment or rejection on the EOB. But there may be lines on a facility claim that have neither a payment nor a rejection. These codes are often packaged into other services. They're considered payable, but do not get a separate line item payment. The reimbursements for these services are included in the payment for the other service(s) into which they are packaged.
Bottom Line
Professional and facility claims are not alike: Codes for the same episode of care may not match; the editing rules are similar, but not identical; and the EOBs are dramatically different. Amazingly, all of this is appropriate. And, luckily, CMS has extensive resources available on its website to help us navigate through these complex processes.
---

Edie Hamilton, CPC, CPC-I, has 17 years practical experience in clinical and surgical coding, professional and outpatient facility billing, physician education, compliance, reimbursement, edits and denials management, and revenue cycle management. She is working as a subject matter expert with a team, writing claims editing software at Verisk Health, Payment Accuracy Division, and is an adjunct instructor in medical office administration. Hamilton is a member of the Chapel Hill, North Carolina, local chapter.
Latest posts by Renee Dustman
(see all)
9 Responses to "Compare and Contrast Physician and Outpatient Facility Coding"