State Regulations Matter when Reporting HIV to Payers
February 1, 2015
Comments Off

on State Regulations Matter when Reporting HIV to Payers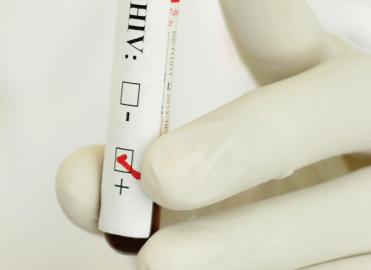 Understand consent laws and other factors that affect HIV diagnosis coding.
By G.J. Verhovshek, MA, CPC, and Renee Dustman
Q : I've been told that, depending on the patient's insurance carrier, a written consent must be obtained from the patient before an HIV diagnosis may be reported on a claim form. I've had no luck researching the rules. Can you help?
A: Reporting human immunodeficiency virus (HIV) requires a thorough understanding of not only ICD-9-CM guidelines, but also state HIV laws.
State law determines whether written consent must be obtained from the patient before HIV testing can be conducted.
In 2006, the Centers for Disease Control and Prevention (CDC) published its Revised Recommendations for HIV Testing of Adults, Adolescents, and Pregnant Women in Health-Care Settings.
These recommendations state:
Separate written consent for HIV testing is not recommended. General informed consent for medical care that notifies the patient an HIV test will be performed unless the patient declines (opt-out screening) should be considered sufficient to encompass informed consent for HIV testing.
Prevention counseling—defined as an interactive process of assessing risk of infection, recognizing specific behaviors that increase this risk, and developing a plan to reduce risk—should not be required with HIV diagnostic testing or as part of HIV screening programs in healthcare settings.
All but two states, Nebraska and New York, have laws consistent with CDC recommendations (www.cdc.gov/hiv/policies/law/states/index.html).
HIV Reporting
Most states offer both confidential and anonymous HIV testing:
Confidential testing means the patient's name and other identifying information are attached to his or her test results. The results go in the patient's medical record and can be shared with the healthcare provider and insurance company.
Anonymous testing means nothing ties the patient's test results to the patient. The patient is given a unique identifier to access his or her test results. Not all HIV test sites offer anonymous testing.
Acquired immunodeficiency syndrome (AIDS) and HIV cases are reported to state health departments using name-based reporting. Only public health personnel have access to this information at the state level, and use this information to get better estimates of the rates of HIV in the state. The state health department then removes all personal information and shares the remaining non-identifying information with the CDC to track national public health trends. The CDC doesn't share this information with anyone else, including insurance companies.
Diagnosis Reporting
Certain patients will decline testing, and their decisions should be respected and documented in the medical record. Do not report HIV if the diagnosis has not been confirmed. HIV must be confirmed and substantiated by a physician in the medical record before you can assign HIV code 042 Human immunodeficiency virus (HIV) disease or V08 Asymptomatic human immunodeficiency virus (HIV) infection status.
HIV is an exception to the guideline that states:
If the diagnosis documented at the time of discharge is qualified as probable, suspected, likely, questionable, possible or still to be ruled out, code the condition as if it existed or was established.
Confirmation does not require documentation of an HIV positive serology or culture; the physician's diagnostic statement in the medical record that says the patient is HIV positive or has an HIV-related illness is sufficient.
Positive or negative HIV test results should be documented in the patient's confidential medical record and should be readily available to all healthcare providers involved in the patient's clinical management. The HIV test result of a pregnant woman also should be documented in the medical record of her infant (CDC Morbidity and Mortality Weekly Report, September 22, 2006, Vol. 55/No. RR-14).
Note, however, the Privacy Rule under HIPAA prohibits use or disclosure of a patient's health information, including HIV status, without the patient's permission.
Coding an
Unconfirmed Diagnosis
When an asymptomatic patient is seen to determine HIV status, the appropriate diagnosis is V73.89 Special screening examination for other specified viral diseases. You also may report V69.8 Other problems related to lifestyle as a secondary code if an asymptomatic patient is known to be in a high-risk group for HIV.
Note: Medicare covers one (three, for pregnant women) annual, voluntary HIV screening of Medicare beneficiaries at increased risk for HIV infection per U.S. Preventive Services Task Force (USPSTF) guidelines and in accordance with Pub. 100-03, National Coverage Determinations Manual, sections 190.14 and 210.7; and Pub. 100-04, Medicare Claims Processing Manual, chapter 18, section 130. The USPSTF guidelines, upon which this policy is based, contain eight increased-risk criteria. The first seven require the presence of both ICD-9-CM diagnosis codes V73.89 and V69.8 for the claim to be paid. The last criterion, which covers persons reporting no increased risk factors, requires only V73.89 for the claim to be paid.
For a patient with inconclusive HIV serology, assign 795.71 Nonspecific serologic evidence of human immunodeficiency virus (HIV). HIV counseling code V65.44 Human immunodeficiency virus (HIV) counseling may also be reported if counseling is provided to a patient with either a negative or positive test result for HIV.
Coding an
HIV-related Illness
After a patient has developed an HIV-related illness, 042 should be the first-listed diagnosis code reported for the patient's condition. Do not assign 795.71 or V08.
For example, a patient known to have AIDS presents with acute myocarditis. The appropriate ICD-9-CM codes are 042, 422.0 Acute myocarditis in diseases classified elsewhere.
Coding an Unrelated Illness
If a patient with HIV is treated a condition unrelated to HIV, such as a fracture, list first the condition for which the patient is being treated. List 042 as an additional diagnosis, when documentation in the medical record supports the HIV diagnosis.
Pregnancy Changes Things
An exception occurs when a woman is pregnant. Report asymptomatic HIV infection status during pregnancy, childbirth, or the puerperium using V08 and 647.6x Other viral illnesses in the mother, classifiable elsewhere, but complicating the pregnancy, childbirth, or the peurperium. When a pregnant patient is treated for an HIV-related illness, the first-listed diagnosis is 647.6x, followed by 042 and the codes for the HIV-related illness.
Latest posts by Renee Dustman
(see all)