The 6 Second Resume Review
February 1, 2015
Comments Off

on The 6 Second Resume Review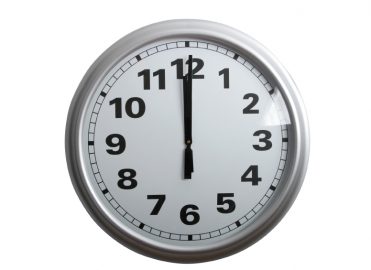 Grab attention and sell yourself in an instant.
By Melba Miles
Resumes are like billboards. A billboard needs to accomplish two goals within just a few seconds. First, it has to grab your attention so you look at it. Second, it needs to capture your interest long enough so you read the entire content, and (ultimately) purchase the advertised product or service.
In comparison, the average employer will spend approximately six seconds reviewing your resume. Within those six seconds, your resume must intrigue the employer enough that he or she realizes you are the most qualified person for the position.
Although you have twice as much time to sell yourself in a resume than a business has to sell its product or service on a billboard, the task is no less difficult. To improve your odds, experts in the business offer much sound advice.
Make the Most of Your Six Seconds
Human resource professionals will tell you that if your resume contains noticeable errors, it will be sent to "file 22" (aka the trash can) much faster than six seconds. At the top of this list of errors are spelling mistakes and typos. Unless you are an extraordinary typist and the national spelling bee winner, you — like most people, including myself — are bound to make at least a few spelling and typing errors.
Your word processing software's spell check feature can catch most spelling and grammatical errors, but it doesn't correct every error, and sometimes it just makes matters worse. For example, if you meant to type "their" but typed "there" instead, spell check will be of little help. This is why it's so important to have at least one other person proofread your resume. It's always best for a friend to catch an error, rather than a potential employer.
Your name and contact information is the most important information on your resume, and should be the largest text. Because most potential employers will call during the day, the contact number you list should be accessible to you during normal business hours.
The next item on your resume is your email address. This is where many people make a mistake. Rather than showcasing your artistic skills through your email account, it's best to keep it simple when using an email address for professional correspondence. Your email address should consist of your first and last name, or some variation thereof. If possible, avoid numbers in your email address to avoid age-based discrimination. For example, if your email address is jane57@email.com, employers may associate the "57" with either your birth year or your age.
The next section of your resume should list your job experience/accomplishments. There are three different ways to list your job experience:
Chronological resume is the most common type of resume employers receive (and prefer). This type of resume states your job experience in a timeline, listing your current job first.
Functional resumes list skills first, and then job titles in chronological order. This allows the employer to focus on your skills versus when and where you obtained them. There are several reasons why you would choose this resume type. For instance, perhaps it has been a while since you were last employed, or the position that qualifies you for your dream job was several years ago.
Combination resume is a mixture of the two previously mentioned types. It lists important job-related skills and gives employers the chronological job history they typically desire.
Remember to include key words from the job description for each position to which you apply. When you submit your resume to an organization, it scans for key words that specifically state the job requirements, which are words found in the job description. For example, if the job description states the applicant should be experienced in Microsoft Office Suite, and you are, be sure to list "Microsoft Office Suite" as a skill. This will increase your hiring potential.
Resources and Tools to Better Your Resume
There are several tools available to assist you with the correct formatting of your resume. Microsoft Word offers several resume templates that allow you to type your information into preformatted fields and to save the final document as your own. Microsoft.com, Monster.com, and many others also offer templates and resume building tips. As you work to complete your resume, keep in mind that it should be no more than one or two pages, and printed on white or light pastel resume paper (no rainbows or puppies, please).
Does your resume say all it needs to say in six seconds? It does if it is concise, organized, and includes key words that make you shine brighter than the other candidates. You only have six seconds to change your life: Make every second count!
---

Melba Miles specializes in resume writing and job search training. She provides training to Fortune 100 and Fortune 500 companies, teaches business and management classes, and is the academic director of Park University's Charleston Campus. She is also a fee arbitrator with the State Bar Association of Georgia.
Latest posts by Guest Contributor
(see all)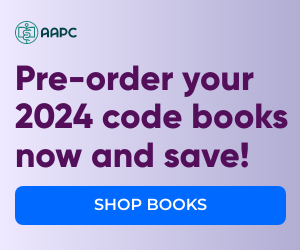 No Responses to "The 6 Second Resume Review"