Teach for Fulfillment and Additional Income
February 1, 2015
Comments Off

on Teach for Fulfillment and Additional Income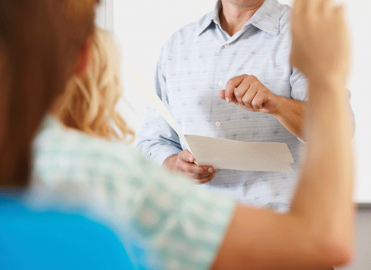 Everyone benefits when you share your expertise.
By Jose "Joe" Ascensio
Schools are always looking for great instructors. If you have the skills and are "in the know" in your field — whether you are a coder, biller, office manager, medical assistant, etc. — teaching is a great way to give back to your profession, help students, and earn extra money.
Know the Lingo
Just like medical offices, schools often have their own language. To present yourself as a capable instructor, you'll need to know key terms.
If you're looking for a part-time teaching position, you'd be an adjunct instructor. Typically, these are contract positions in which you can teach one class (usually called a section) at a time. Some schools will allow adjuncts to teach multiple sections of the same course, or multiple courses, depending on the teacher's experience and the school's needs.
If you become an instructor, ask if the assignments have rubrics (rules of what is expected for grading purposes). Some schools require you to have a terminal degree (the highest degree you can get in that field) to become an instructor.
Teaching can occur face-to-face or online. To teach online, you need only a few available hours each week, an Internet connection, expertise in the subject area, and the technical knowledge to interact with students online.
Tools to Get Started
To get started teaching, you need a current resume and a cover letter. Make sure to customize the cover letter for each school you apply to. Regarding your resume: Be sure to highlight training you have performed. Especially mention if you created the materials; some schools need consultants to build their courses (instructional design).
For more information on how to grab an employer's attention with your resume, read "The Six Second Resume Review" on page 60.
Here are a few pointers to follow as you are looking for schools to apply to:
Find schools that have created the course content (standard curriculum) already. This is important because the teaching materials are already created, and you're paid simply to teach (facilitate) the course. Some schools do not pay an additional amount but expect you to create the assignments, quizzes, and other materials. This goes for both face-to-face and online teaching.
Depending on your availability and preferences, look for one of these two options in online teaching.

Asynchronous courses: Everything is done at the teacher's and students' own timetable. There are no times that the teachers and students are online at the same time. You log in a few times a week, at the time of your choice.
Synchronous courses: Either the entire course is done online at the same time, like a web conference meeting (rare), or for at least one hour per week, an online meeting is held where the teacher and the students have live interaction. Schools will teach you how to use the tool, but you need to be available at specific times to interact with students. This is becoming more popular, as it engages the students at a higher level.
If you apply to several schools and are not accepted, don't worry. Keep applying to new schools, and try the same ones a few months later. The need for instructors changes frequently based on student population and other adjuncts leaving.
If you're hired as an instructor, you need to provide your transcripts and other employment paperwork. Consider creating a Limited Liability Corporation (LLC), and have the school pay your LLC, rather than pay you directly. This becomes important as you get more teaching jobs.
Final tip: Look for groups on LinkedIn® and websites using the terms in this article and the words "higher education" to find schools where you might want to teach. Networking is key: Find someone else who is an adjunct to help you get started (You can reach out to me on LinkedIn®, www.linkedin.com/in/joeascensio).
The Best Teachers Speak with Experience
Students enjoy learning from professionals who work in the field where they plan to work. Such hands-on experience provides more meaningful educational opportunities; therefore, schools seek out healthcare professionals to teach their courses. You may find it difficult and discouraging at the start, but keep trying. There is nothing like the feeling of reading "thank you" notes from students, telling you how much they enjoyed learning from you!
---

Jose "Joe" Ascensio lives in Kansas City, Missouri, where he is a technology coach, consultant, author, and speaker on topics related to self-improvement and technology. He has a master's degree in education with an emphasis in adult education. Ascensio holds multiple bachelor's degrees in computer information systems. His passions in life are family, technology, and training.
Latest posts by Guest Contributor
(see all)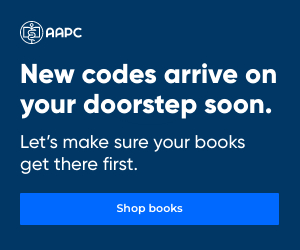 No Responses to "Teach for Fulfillment and Additional Income"