Name Change for Chronic Fatigue Recommended
By Brad Ericson
In AAPC News
February 12, 2015
Comments Off

on Name Change for Chronic Fatigue Recommended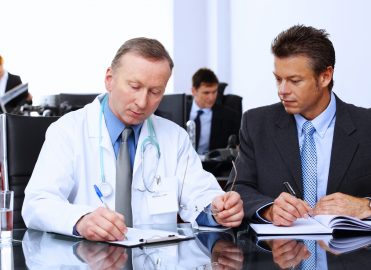 A change to the name and diagnostic criteria for Chronic Fatigue Syndrome has been proposed by the Institute of Medicine. An institute panel recommends the condition be renamed "systemic exertion intolerance disease," which reflects a commonly recognized core symptom: a sustained depletion of energy after minimal activity.
Also called "postexertional malaise," the symptom "really describes much more directly the key feature of the illness, which is the inability to tolerate both physical and cognitive exertion," said Dr. Peter Rowe, a member of the panel and a pediatrician at Johns Hopkins who treats children with the condition, told the New York Times. An alternative name for the illness, myalgic encephalitis, began being used decades ago, but even the draft ICD-10 refers to the condition as "Chronic fatigue, unspecified" (R53.82). Approximately one million people in the United States are believed to have the syndrome.
Many individuals say they have been accused of imagining or exaggerating their symptoms, and many doctors have long viewed it as a psychological illness. In recent years, the National Institutes of Health spent approximately $5 million a year to research the syndrome. The Mayo Clinic says the source of the complicated disorder is still undetermined, and has been traced to everything from viruses to psychological stress.
Not all parties are convinced about the name change, however. The name myalgic encephalitis was suggested because of suspicion the central nervous system is involved, but that role isn't proven. Patients may present a number of neurological, immunological, and fatigue-related symptoms, thereby making diagnosis and documentation uncertain.
The most commonly used diagnostic definition has been the the Center for Disease Control and Prevention's, but the Institute of Medicine's committee hopes to change that. "We are hoping they provide a very clear path for clinicians to make a diagnosis," said Dr. Lucinda Bateman, a panel member from Salt Lake City, said to the Times. "We want to make sure that symptoms that maybe have been overlooked by clinicians have been put front and center."
The new report is one of two studies that have been the focus of intense debate among patients with the condition. The National Institutes of Health is currently revising a draft report about research priorities for the illness. Patients have criticized both efforts. Although the 15 members on the Institute of Medicine panel included some clinicians with strong experience in treating patients with the condition, a majority were not known to have any expertise in the illness.
The Institute of Medicine is  a nonprofit, nongovernmental organization founded in 1970 under the charter of the National Academy of Sciences to provide advice on national issues relating to biomedical science, medicine, and health.


Latest posts by Brad Ericson
(see all)