ICD-10 Conversion Costs Lower than Speculated
In ICD-10
February 13, 2015
Comments Off

on ICD-10 Conversion Costs Lower than Speculated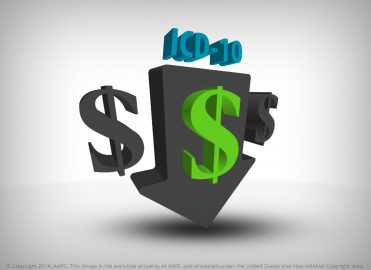 A recent study conducted by 3M Health Information Systems concludes that the costs to implement ICD-10 in small physician practices may be quite a bit lower than many previous estimates.
Apply titled "Cost of Converting Small Physician Offices to ICD-10 Much Lower than Previously Reported," the study, as published in the Journal of AHIMA (November 2014), concluded that transition costs for small providers are expected to be $1,960-$5,900—much less than estimates of over $100,000 in a 2014 update to a 2008 Nachimson Advisors report to the American Medical Association.
Findings of the 3M study match closely the experiences of AAPC members who responded to a recent AAPC survey (Learn more on the AAPC website). For example, 72 percent of respondents to the AAPC survey said they've spent less than $5000, per provider for ICD-10 implementation, while only 2 percent said they had spent either nothing or in excess of $10,000, per provider. These numbers confirm previous AAPC cost estimates for ICD-10 implementation of $750-$3,500, per provider, on average, depending on practice size.
Many respondents also stated that ICD-10 implementation, slated for Oct. 1, has not been as hard as they thought it would be, and that overall it has improved processes and documentation in their practices.
Resource tip: For more information on AAPC cost estimates for ICD-10 implementation, see "ICD-10 Implementation – Where Do We Really Stand?" by Rhonda Buckholtz, AAPC vice president of ICD-10 education and training, ICD10 Monitor, June 9, 2014.
Latest posts by John Verhovshek
(see all)