Kidney Transplant Dx. Coding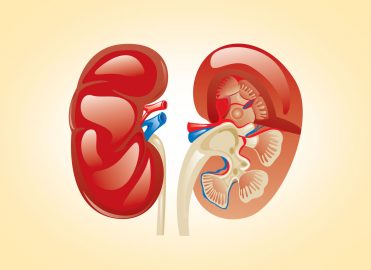 By: Gouri Pathare MBBS, CPC
Kidney transplantation is a treatment option for most patients with End Stage Renal Disease (ESRD). The procedure may be deceased-donor (cadaveric) or living-donor transplantation. Living-donor renal transplants may be genetically related (living-related) or non-related (living-unrelated) transplants.
Diabetes mellitus, hypertension, cystic kidney disease, urologic conditions, and external causes such as trauma and toxins, all may cause kidney failure. When kidneys cease to filter wastes and extra fluid from the bloodstream, renal failure is considered to be permanent and consideration must be given to hemodialysis and/or kidney transplantation.
A common complication of kidney transplant is rejection of the transplanted organ. The body's immune system, or defense mechanism, recognizes that something foreign is in the body and tries to destroy it
When post-organ transplant patients present for care, the coder should review medical record documentation to determine whether the patient has any complications of the transplanted organ.
Consider 996.81 Complications of transplanted kidney versus V42.7. Kidney replaced by transplant. Assign V42.7 only if there is no complication of the kidney transplant. Code V42.7 is never used with 996.81. V codes are status codes used to classify certain conditions that may have an impact on the patient's health status. It is appropriate to assign 996.81 when the kidney transplant is being rejected by the patient, or if there are any other complications or diseases that affect the function of the transplant.
You must assign two codes to completely describe the impact on the transplanted kidney. For example, if the patient presents with acute kidney injury and has a history of kidney transplant, the function of the patient's kidney is affected. Hence, the coder would assign 996.81 and 584.9 Acute kidney failure, unspecified.
Physicians may document in the medical record that a kidney transplant recipient also has chronic kidney disease (CKD). The coder should not assume that this kidney disease is a complication of the transplant, unless the physician documents the link. A kidney transplant may not fully restore function to the kidney, and some residual kidney disease could be present. Without the link provided by the physician, coders should report V42.7 with an additional code for the CKD.
Physicians may also document in the medical record of the post-kidney transplant recipient ESRD. Coders should pay special attention to this diagnosis because the physician may be indicating a past history of ESRD. The kidney transplantation was initially performed to improve the patient's kidney function, and it would be unlikely that patient would still have ESRD. Physician clarification is required, as the addition of 585.6 End stage renal disease is a major complication/comorbidity, and can significantly affect the MS-DRG assignment.
ICD 10 Coding for Kidney Transplant
Kidney transplant status Z94.0
Patients who have undergone kidney transplant may still have some form of chronic kidney disease because the kidney transplant may not fully restore kidney function. Therefore, the presence of CKD alone does not constitute transplant complication. Assign the appropriate N18 code for the patient's CKD and code Z94.0, kidney transplant status.
Complications of kidney transplant T86.1
Unspecified complications of kidney transplant T86.10
Kidney transplant rejection T86.11
Kidney transplant failure T86.12
Kidney transplant infection T86.13
Use additional code to specify infection.
Other complications of Kidney transplant T86.19.

Gouri Pathare MBBS, CPC, is a practicing medical professional with nearly 30 years of experience as an independent private medical practitioner in Mumbai, India, and has worked as a clinical specialist training coders for Episource India Pvt, Ltd., a United States-based KPO company. She was lecturer in Anatomy in Government Medical College.
Latest posts by John Verhovshek
(see all)
4 Responses to "Kidney Transplant Dx. Coding"