CMS Proposes 2016 Updates to Medicare Health and Drug Plans
By Brad Ericson
In Billing
February 20, 2015
Comments Off

on CMS Proposes 2016 Updates to Medicare Health and Drug Plans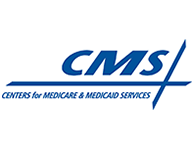 The Centers for Medicare & Medicaid Services (CMS) released proposed changes Feb. 20, for the coming year, for the Medicare Advantage (MA) and Part D Prescription Drug programs. The agency said the changes will advance the agency's vision of "building a better, smarter health care system and moving the Medicare program, and the health care system at large, toward paying providers based on the quality, rather than the quantity of care they give patients."
The Advance Rate Notice proposes changes in payments that will affect plans differently, depending on a variety of factors. On average, when combined with expected growth in plan risk scores due to coding, the expected revenue change would be positive growth of 1.05 percent. Plans that have shown quality improvement and have demonstrated a focus on customer satisfaction would see additional growth. Plan payment levels will continue to be somewhat higher than the equivalent payments in fee for service.
CMS said the Medicare Advantage and the Part D Prescription Drug programs' enrollments and quality continue to grow and improve since the Affordable Care Act. Medicare Advantage has reached record high enrollment each year since 2010, a trend continuing in 2015 with a total increase of more than 40 percent since passage of the Affordable Care Act, and premiums have fallen by nearly 6 percent from 2010 to 2015. And, more than 90 percent of Medicare beneficiaries have access to a $0 premium Medicare Advantage plan.
The proposed policies promise to provide enrollees with greater information to make informed decisions about their care and their coverage, CMS said. The 2016 draft Call Letter proposes steps to ensure that plans maintain accurate provider directories and make those directories widely available, helping enrollees to better understand the providers available to them. In addition, CMS proposes to work with Part D sponsors that offer limited access to preferred cost sharing pharmacies in their networks to ensure all beneficiaries have access to affordable coverage.
In 2015, CMS estimates that 60 percent of Medicare Advantage enrollees will be in four or five star plans—an increase of 43 percent since 2009. In the draft Call Letter, CMS is proposing to continue to refine the star rating system to encourage improved quality, including a proposal to modify the system to ensure plans are not unfairly penalized for enrolling dual eligible or low-income beneficiaries. In addition, the proposal enhances the value of in-home assessments so they are used to support care planning and care coordination and improve enrollee health outcomes.
The Advance Notice and draft Call Letter may be viewed through: http://www.cms.hhs.gov/MedicareAdvtgSpecRateStats/ and selecting "Announcements and Documents." Comments on the proposed Advance Notice and Draft Call Letter are invited from the industry and the public and must be submitted by March 6, 2015. The 2016 Final Rate Announcement and Call Letter will be published on Monday, April 6, 2015.
Latest posts by Brad Ericson
(see all)