ICD-10 Coding Tip: Sialoadenitis
In Coding
February 24, 2015
Comments Off

on ICD-10 Coding Tip: Sialoadenitis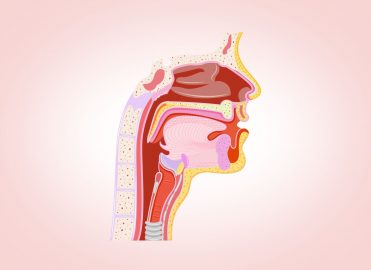 Sialoadenitis is inflammation, enlargement, or infection of the salivary glands. Sialoadenitis occurs when the flow of saliva is slowed or stopped, and is mainly caused by bacterial infection, such as Staphylococcus aureus. Viruses or other medical conditions, including HIV, influenza, herpes, mumps, tumors, dehydration or malnutrition, and more, also may cause sialoadenitis.
Acute sialoadenitis describes acute inflammation typically affecting the parotid and submandibular glands.
Acute recurrent sialoadenitis is relatively uncommon, developing as a result of low-grade bacterial infection. It usually affects the parotid glands, and is characterized by recurrent, painful and swollen glands. Intractable cases may require superficial parotidectomy.
Chronic sialoadenitis is often associated with a previous occurrence of acute inflammation with subsequent glandular destruction. Decreased salivary flow with stasis is a key factor for this condition. Symptoms include episodic, long-term, mildly painful swelling that usually occurs with eating. Eighty percent of affected patients experience xerostomia, or dry mouth, resulting from reduced or absent saliva flow.
Depending on whether the condition is acute or chronic, symptoms of sialoadenitis will vary, and include:
Abnormal or foul taste in the mouth
Dry mouth
Fever
Mouth or facial pain, especially when eating
Enlargement, firmness, and tenderness of the gland
Code selection for sialoadenitis is straightforward:
K11.20 Sialoadenitis, unspecified
K11.21 Acute sialoadenitis
K11.22 Acute recurrent sialoadenitis
K11.23 Chronic sialoadenitis
An instructional note under category K11 states to use an additional code to identify the following:
Alcohol abuse and dependence (F10.-)
Exposure to environmental tobacco smoke (Z77.22)
Exposure to tobacco smoke in the perinatal period (P96.81)
History of tobacco use (Z87.891)
Occupational exposure to environmental tobacco smoke (Z57.31)
Tobacco dependence (F17.-)
Tobacco use (Z72.0)
Example: A 45-year-old woman presents with painful swelling on the left side of her face for the past four days. The pain was of sudden onset, continuous in nature, moderate in intensity, and radiating to the left ear when eating. The patient has had two similar bouts in the past, like this, but had never sought treatment. After testing, she is diagnosed with acute recurrent sialoadenitis.
ICD-10-CM coding: K11.22
Latest posts by John Verhovshek
(see all)