Physicians Ultimately Are Liable, But Billing Staff May Pay, Too
In Audit
March 2, 2015
Comments Off

on Physicians Ultimately Are Liable, But Billing Staff May Pay, Too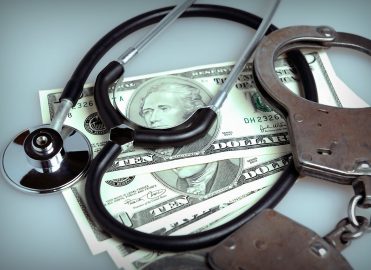 According to the U.S. Attorney's Office in Syracuse, Bonnie Meislin, office manager of Upstate Pain Medicine, was found guilty on February 25 of healthcare fraud and conspiring to defraud Medicare with her former employer, Mahesh Kuthuru, MD.
According to The Associated Press's News Day, "Prosecutors say Meislin worked for Dr. Mahesh Kuthuru's Upstate Pain Medicine offices in Fulton and Utica. In 2009, he moved to Las Vegas and opened another practice. Authorities say in 2010, Meislin and Kuthuru started submitting false bills that indicted Kuthuru had treated patients at his upstate offices when in fact he was in Nevada or outside the country."
Last month, Kuthuru pleaded guilty to defrauding the Medicare program in the amount of $80,000. Meislin faces up to 10 years in prison and a $250,000 fine.
Why Is This Significant to Coders and Billers?
Michael D. Miscoe, JD, CPC, CASCC, CUC, CCPC, CPCO, member of AAPC National Advisory Board, Legal Advisory Board, and Ethics Committee says, "Meislin is not an AAPC member or certified coder, and it's not clear if she financially benefited directly from the scheme; however, she was found guilty on the basis that she 'conspired' or agreed to submit false claims."
Miscoe explains:
Meislin was the officer manager for the New York pain management clinic. Services were performed by auxiliary staff and billed under the physician (Dr. Kuthuru), which would only have been permissible if all elements of the incident-to rule were met; for example, where the physician performed the initial examination, diagnosis, and developed the plan of care; remained actively involved in the care; the physician and auxiliary personnel were employed by the same practice; the services performed were legally performed as a delegated service by auxiliary staff under applicable state licensure laws; and the services were performed with direct on-premise supervision of the physician. While it's possible that more than one of these requirements were not satisfied, it's clear that the direct on-premise supervision requirement was not met. As a result, billing under the name and NPI of the physician was improper. It's notable that the doctor pled guilty previously, suggesting the doctor potentially provided evidence that was used at Ms. Meislin's trial, which led to her conviction.
This case shows that coders, billers, and administrative staff CAN be liable for billing related fraud; however, this is not usually the case. The key facts that no doubt led to the government to the decision of charging Meislin with criminal conduct included evidence that she "conspired" or agreed with the doctor to knowingly submit false claims. Miscoe said:
With respect to coders, billers, and administrative staff, conspiracy liability — which apparently existed here — is very different than direct liability for merely causing the submission of a false claim. When a coder/biller is directed to submit claims/codes under protest, there is likely little chance of liability. Being told to bill something that you believe is incorrect after raising an objection (preferably in writing) is not likely to lead to allegations of criminal conduct, including conspiracy, especially when the coder/biller does not profit from the error. We should all remember that just because the provider does not agree with the coder's conclusions as to the appropriate code or method of billing, does not necessarily mean that the physician is committing fraud.
This case is a clear example of easily identifiable improper billing; however, it was the evidence of Meislin's collusion with the doctor when submitting the claims that was the reason for her conviction. Miscoe said, "The learning point is that administrative staff should exercise caution relative to advice given to physicians regarding coding and claims submission. Remember that it's the physician's responsibility to accurately represent the work performed. Physicians can and should seek the advice and assistance of certified coders in meeting that obligation. Because the physician bears ultimate responsibility, they need not heed our advice. Where they do not, and the claims are legally false, the physician usually bears the liability alone."
Latest posts by Michelle Dick
(see all)