E/M's New Category: Chronic Care Management
March 3, 2015
Comments Off

on E/M's New Category: Chronic Care Management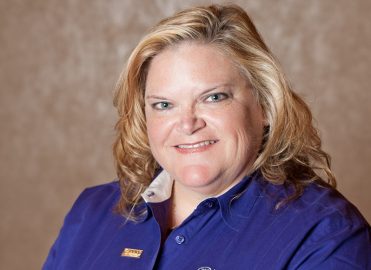 By Brenda Edwards, CPC, CPB, CPMA, CPC-I, CEMC
A new category of evaluation and management (E/M) services was introduced in January. Chronic Care Management (CCM) services are provided to a patient who has two or more chronic conditions expected to last at least 12 months, or until the death of the patient. The conditions place the patient at significant risk of death, acute exacerbation/decompensation, or functional decline.
Perfectly clear, right? Although guidance is given in CPT® as to the elements of the service, questions still remained regarding the use CCM services. A recent MLN Connects™ national provider call on CCM Services shed light on a couple of important areas—informed consent and who can perform the service.
Informed consent guidance was explained within the scope of services portion of the presentation. Key points to be aware of include:
• Informed consent must be obtained prior to furnishing or billing the CCM service
• Using the annual wellness visit (AWV), initial preventive physical exam (IPPE) or a comprehensive E/M visit is a good opportunity to obtain informed consent.
• Documentation of informed consent (or decline) indicates the beneficiary's written consent and authorization to electronically share relevant medical information with other providers.
• The consent informs the patient of their right to discontinue CCM, verbally or in writing, at any time and the effects of revoking the agreement.
• Only one provider can furnish and be paid by Medicare for CCM in a service period.
• Cost sharing applies to the services.
CCM is usually furnished by a primary care provider, but could be performed by a specialist if all billing requirements are met. It is a per-beneficiary-per-month payment for non-face-to-face care management. According to the 2015 Medicare physician fee schedule, reimbursement is approximately $40.
Clarification was also given regarding who can furnish CCM services. A physician, NP, PA, CNS, or CNM, subject to state licensure and scope of practice, and qualifying clinical staff who are incident to these practitioners and subject to PFS incident to rules can provide CCM (qualifying clinical staff is defined by the PFS incident to rules and CPT®). Non-clinical staff time cannot be counted towards the minimum 20 minute time requirement.
Transitional Care Management and other care management services cannot be billed during the same time frame as CCM.
Latest posts by Brenda Edwards
(see all)
AAPC's Member of the Month: Brenda Edwards, CPC, CDEO, CPB, CPMA, CPC-I, CEMC, CRC, CPMS, CMRS, CMCS

- February 1, 2022

Clean Up E/M Documentation With SOAP

- July 2, 2021

Select the Right Episode of Care Every Time

- September 1, 2019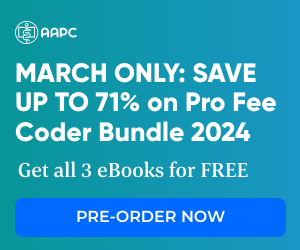 No Responses to "E/M's New Category: Chronic Care Management"