Building A Practice Dream Team
March 9, 2015
Comments Off

on Building A Practice Dream Team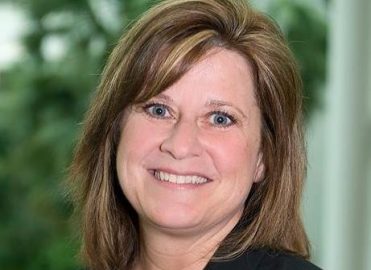 By  Rhonda Buckholtz, CPC, CPMA, CPC-I, CHSPE, CGSC, CPEDC, CENTC, COBGC
Most dictionaries define a team as a group working together towards a common goal. We see it most with sports team. While there is always one player who is a favorite, she can't get the job done on her own. A dream team is one that defies the terms of a creative partnership.
Ultimately it comes down to a few key ingredients.
A shared vision – everyone has the same goal and desires

Complementary talents – each one can contribute unique skills

Complementary temperaments – easy to adapt and get along well with all team members
Even if you are successful in compiling your dream team, it won't succeed without good leadership. It requires a careful balance of encouragement and criticism. The ideas need to flow freely, but during the brainstorming honest feedback is necessary.
Being a good team leader requires reading the emotions of others: the good, the bad, and the in between. Doing this will help you respond accordingly. In typical workplaces, impersonal workplace attitudes often lead to missing the most important of nonverbal communication from employees.
When screening potential employees its important to look at these elements when interviewing.
Flexibility – it's a key trait that any team needs. Most projects and days do not go as planned in a medical practice and many times strategies need altered in order to be successful to deal with unforeseen circumstances. Employees won't get their own way all of the time. Consider this example:
The receptionist has your scheduling strategy down to a T. New patients are scheduled intermixed with established, the appropriate time is allotted and she even uses the time allotted each day for emergencies appropriately. But today, two new patients have cancelled for the afternoon. She leaves the time open; as it doesn't fit the mold she was given leaving the doctor without patients to see and the practice losing revenue. She was too stubborn to break her normal pattern. This can be destructive behavior for the future of the practice.
Compromise – Learning to focus many different viewpoints into a plan of action goes hand in hand with flexibility. It's important to learn to listen to those in the team, particularly those who don't agree with you. Taking into account all viewpoints can make a team sounder and the result improved.
During the interview, ask the potential candidate to relay a compromise they found successful in the past. Many will say they can compromise but reviewing what they considered a compromise will help you weed it out.
Physical cues- it's important for good communication for team members to have good eye contact. Body language is important to convey not only that the person is listening but also taking it in.
Pay attention and make sure your candidate utilizes these skills.
Owning up to mistakes- simple- if you make a mistake you should acknowledge it. This means not shifting the blame onto others or making excuses for failures. This takes a mature, strong person, but this person will greatly contribute to your team.
Employees who own up to their mistakes gain the trust of other employees quickly and it helps build integrity within your team.
It's so easy when caught in the heat of the battle when you are short-handed to hire the quickest person that has the physical skills you need, but often times this will not be the best benefit to your practice. It's important to take your time and find the right team member if you truly want to have a practice dream team.
Latest posts by Rhonda Buckholtz
(see all)