Documentation by the Numbers?
March 5, 2015
Comments Off

on Documentation by the Numbers?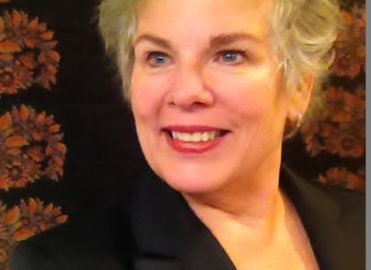 By Sheri Poe Bernard CPC, CPC-I, COC, CCS-P
How wonderful that our new-fangled EHRs allow providers to choose diagnosis codes from pull down menus, streamlining coding and cutting costs. Hooray for modern healthcare efficiencies!
Just kidding. Documentation and coding issues within EHRs are developing into real nightmares for many of us.
Here's a great example. A colleague confided she is concerned with documentation written by residents and approved by their teaching physicians. She described one chart in which the resident documented the diagnoses associated with a 30-week multigravida who was being seen for an uncomplicated OB office visit. The resident generated documentation that read, "V22.2 Intrauterine pregnancy and V45.89 History of cesarean section."
The official ICD-9-CM description for V22.2 is Pregnant state, incidental and for V45.89, Other postprocedural status. Neither code hits the mark. The correct code for a routine OB visit for a 30-week multigravida with a history of cesarean section is 654.23 Previous cesarean delivery, antepartum.
Professional coders know the right code. And if they don't, they know where to look to get to the right code and check the guidelines. There are thousands of providers who know, too. The problem being discussed here is caused by providers for whom coding is a pesky bit of non-clinical paperwork.
My colleague easily convinced her medical director that the original codes on the OB chart were in error. But getting the codes changed was another matter. Because the codes were embedded in medical documentation, the medical director felt that the record needed an official addendum, signed by the teaching physician, for the change to be compliant. In other words, without an addendum to the chart, the medical director felt that the codes presented by the resident and authorized by the teaching physician must stand as the official diagnoses.
I respectfully disagree. I would report 654.23, omitting V22.2/V45.89 without an addendum. I believe that codes embedded in documentation by providers are not the equivalent of documentation. There is plenty of official discussion "around" this issue. The OIG Compliance Program for Individuals and Small Group Physician Practices (Federal Register, Oct 5 2000, Page 59440), states "ICD–9–CM codes reported on the health insurance claims form should be supported by documentation." It goes on to say, "In addition to facilitating high quality patient care, a properly documented medical record verifies and documents precisely what services were actually provided. The medical record may be used to validate: (a) The site of the service; (b) the appropriateness of the services provided; (c) the accuracy of the billing; and (d) the identity of the care giver (service provider)"
The introduction to ICD-9-CM Official Guidelines for Coding and Reporting tells us: "The importance of consistent, complete documentation in the medical record cannot be overemphasized. Without such documentation accurate coding cannot be achieved." CMS clearly distinguishes between documentation and codes. A stand-alone code written by a provider will be rejected by CMS without underlying documentation. Similarly, if provider documentation and provider-authored codes are at odds, the documentation is what should ultimately be substantiated during an audit.
In some offices, requiring an addendum to each record containing documentation with mismatched provider-authored codes could result in a backlog of such magnitude, work might just grind to a halt. Talk about unintended consequences!
How is your office handling conflict within a record? I'd be interested to hear from those of you who have managed to wrestle this problem to the ground. Solutions might range from mandatory provider coding training for those who are not certified coders; providing guidance in internal Policies and Procedures, or addressing deficits in the EHR code look-ups with IT.
Latest posts by Sheri Poe Bernard
(see all)