Measuring Compliance Program Effectiveness – Tangible or Transcendental?
March 5, 2015
Comments Off

on Measuring Compliance Program Effectiveness – Tangible or Transcendental?
By Maryann C. Palmeter, CPC, CENTC
Thanks for taking the time to read my first monthly blog which will focus on compliance. Compliance is a pretty big umbrella which covers a lot of areas. My area of expertise is physician billing compliance. Over the years I have picked up some jewels and encountered some roadblocks too. I would like to utilize this blog to share some of these experiences. If there is one thing I have learned over the years it is that there are a lot of grey areas in billing compliance. I would wager to guess there are probably more than 50 shades of grey. Also, what works for a large practice may not work for a small practice. I invite you to share your best practices, experiences, and thoughts so we can learn from one another.
Let's start our compliance conversation by identifying the parts of an effective compliance plan. In its "Compliance Program Guidance for Third-Party Medical Billing Companies," [1] the OIG identified 7 fundamental elements to an effective compliance program. They are:
Implementing written policies, procedures and standards of conduct;
Designating a compliance officer and compliance committee;
Conducting effective training and education;
Developing effective lines of communication;
Enforcing standards through well publicized disciplinary guidelines;
Conducting internal monitoring and auditing; and
Responding promptly to detected offenses and developing corrective action.
This is pretty basic stuff but over the course of the next several blogs I would like to dig a little deeper into each of these elements and share some ideas on measuring effectiveness. "Measuring compliance program effectiveness" is an interesting concept because one of the key reasons for implementing a compliance program in the first place is to prevent negative outcomes. So how do you measure how many negative outcomes you prevented? Would you use the same principle that you use to determine how much wood can a woodchuck chuck if a woodchuck could chuck wood or how many pecks of pickled peppers Peter Piper picked? The bottom line is how do you measure whether your compliance program is working or whether it would pass muster in the event of a government audit?
Next month we will take a closer look at conducting effective training and education. Some things to think about:
Are you responsible for your organization's training or do you outsource it?
Is your training and education program having a positive impact on your compliance rate?
Do you continue to have the same top errors year after year?
Is your education program stale or fresh?
Has your practice recently undergone a significant operational change?
[1] https://oig.hhs.gov/fraud/docs/complianceguidance/thirdparty.pdf
Latest posts by Maryann Palmeter
(see all)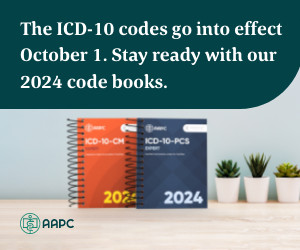 No Responses to "Measuring Compliance Program Effectiveness – Tangible or Transcendental?"