Five Simple Strategies for ICD-10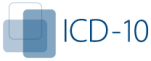 Rhonda Buckholtz, CPC, CPMA, CPC-I, CHPSE, CENTC, COBGC, CPEDC, CGSC, vice president of ICD-10 Education and Training at AAPC, presents five simple strategies for implementing ICD-10, which is expected to be implemented Oct. 1, 2o15, in ICD-10 Monitor.

In the article, she outlines five approaches providers, practice managers, coders, and billers can use to assure readiness for the new codeset. Approaches include training staff members, working with payers, and reviewing processes. Find details in the article.


Latest posts by Brad Ericson
(see all)
No Responses to "Five Simple Strategies for ICD-10"