MACs "May Consider" Coverage for Fecal Microbiota Transfer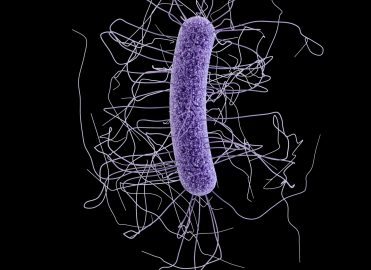 A fairly new therapy, still under investigation by the U.S. Food and Drug Administration, is getting a little more respect these days. Until recently, insurance carriers considered fecal microbiota transfer (FMT) a statutorily non-covered service for patients suffering from clostridium difficile infection (CDI). The tide is turning.
Those at Risk for CDI
CDI is a bacterium spread through human feces that causes inflammation of the colon, or colitis. Like most germs, a person can become infected with CDI by touching an object contaminated with the bacterium and then touching his or her eyes, nose, or mouth. People who have other illnesses or conditions requiring prolonged use of antibiotics, and the elderly, are at greater risk of acquiring CDI because of compromised immune systems.
CDI symptoms include:
Diarrhea
Appetite loss
Nausea
Abdominal pain
Widely accepted treatment for CDI is antibiotics such as vancomycin or fidaxomicin. Unfortunately, antibiotic treatment for CDI is non-effective in about 20 percent of cases, according to the Centers for Disease Control and Prevention.
FMT Offers New Hope
Transplanting stool from a healthy person to the colon of a CDI patient sounds Victorian, but it has shown to successfully treat patients with repeat CDI. Many insurance carriers, such as Aetna and BlueCross Blue Shield, now consider FMT to be reasonable and necessary for patients with chronic CDI.
Most recently, CGS Medicare has got on board. Specifically, the Medicare Part B administrative contractor for Kentucky and Ohio said they "may consider" FMT medically necessary as treatment for recurrent or relapsing CDI, as indicated by a positive C. difficile toxin stool test and defined as one of the following:
At least three episodes of mild to moderate CDI and failure of a 6-8 week taper with vancomycin with or without an alternate antibiotic; or
At least two episodes of severe CDI resulting in hospitalization and associated significant morbidity; or
Moderate CDI not responding to standard therapy; or
Severe fulminant C. difficile colitis with no reponse to standard therapy after 48 hours.
Coding FMT for CDI
The way in which you might report FMT for the treatment of CDI may vary from payer to payer. CGS says, for Medicare Part B claims with dates of service on or after January 1, 2015, providers should report:
ICD-9-CM code 008.45 Intestinal infection due to clostridium difficle
HCPCS Level II code G0455 Preparation with instillation of fecal microbiota by any method, including assessment of donor specimen
Sources:
http://www.cdc.gov/hai/organisms/cdiff/Cdiff-patient.html
http://www.cgsmedicare.com/partb/pubs/news/2015/0215/cope28449.html

Latest posts by Renee Dustman
(see all)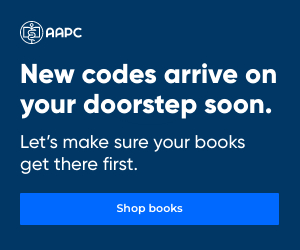 3 Responses to "MACs "May Consider" Coverage for Fecal Microbiota Transfer"