CMS Expands Coverage of Screening Colonoscopies
By Nancy Clark
In Billing
March 9, 2015
Comments Off

on CMS Expands Coverage of Screening Colonoscopies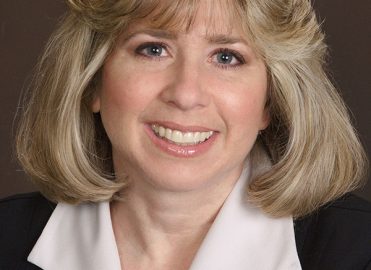 By Nancy Clark, CPC, CPC-H, CPB, CPMA, CPC-I
The Affordable Care Act (ACA) identifies preventive and screening services that will not be subject to patient coinsurance or deductibles. Since January 1, 2011 screening colonoscopies performed on Medicare beneficiaries (G0105 Colorectal cancer screening; colonoscopy on individual at high risk and G0121 Colorectal cancer screening; colonoscopy on individual not meeting criteria for high risk) have not been subject to coinsurance or deductibles. However, related anesthesia has been subject to these fees. On January 5, 2015, The Centers for Medicare and Medicaid Services (CMS) implemented CR 8874, indicating that anesthesia is now an inclusive component of screening colonoscopies when billed appropriately.
CPT 00810 Anesthesia for lower intestinal endoscopic procedures, endoscope introduced distal to duodenum should be appended with modifier 33 Preventive Services so that the beneficiary is not subject to cost-sharing for this portion of the procedure. Fundamentally, CMS is indicating that anesthesia provided by an anesthesia professional can be just as medically necessary as the moderate sedation that is bundled into the colonoscopy procedure fee.
Ensure that the diagnosis for the procedure indicates that the patient presents for a routine screening. ICD-9-CM code V76.51 Special screening for malignant neoplasms colon is appropriate for G0121. There are multiple diagnoses that Medicare considers appropriate for G0105, including:
• V10.05 Personal history of malignant neoplasm of large intestine
• V12.72 Personal history of colonic polyps
• V16.0 Family history of malignant neoplasm of gastrointestinal tract
• V18.5x Family history, digestive disorders
• 555.0 Regional enteritis of small intestine
The US Preventive Services Task Force (USPSTF) recommends screening for colorectal cancer using fecal occult blood testing, sigmoidoscopy, or colonoscopy in adults beginning at age 50 years and continuing until age 75 years as an "A"- level recommendation. Because the ACA requires commercial health insurers to cover preventive services with an "A" or "B" recommendation without any patient cost-sharing, a screening colonoscopy is currently covered by most commercial insurers.
These practices vary by carrier, however, with some carriers requiring that modifier 33 Preventive Services be appended to the colonoscopy. These rules become additionally carrier-specific if the screening procedure is converted to a diagnostic and therapeutic procedure, for example, as with the discovery and removal of a polyp. One such procedure is 45388 Colonoscopy, flexible; with ablation of tumor(s), polyp(s), or other lesion(s) (includes pre- and post-dilation and guide wire passage, when performed). Some carriers will no longer consider this a screening procedure. Therefore, for commercial policy coverage it is crucial to understand the payer's policy. At the present time, it is unclear whether commercial carriers will follow suit and waive the beneficiary's cost share for the anesthesia associated with a screening colonoscopy.
Note that Change Request 8874 also indicates that beneficiaries may be responsible for coinsurance if these procedures are performed in Ambulatory Surgery Centers or non-OPPS (Hospital Outpatient Prospective Payment System) hospitals.
Latest posts by Nancy Clark
(see all)