Reporting Obesity Counseling to Medicare
In Billing
March 9, 2015
Comments Off

on Reporting Obesity Counseling to Medicare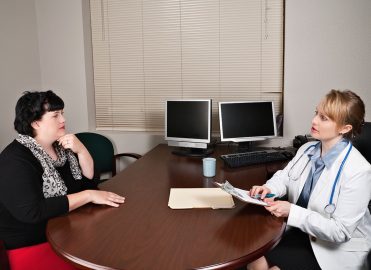 Medicare covers face-to-face behavioral counseling for obesity for qualified beneficiaries. The services must be delivered either one-on-one (patient and counselor), or for groups of up to 10 individuals. Reporting is time-based, using HCPCS codes G0447 Face-to face behavioral counseling for obesity, 15 minutes and G0473 Face-to-face behavioral counseling for obesity, group (2-10), 30 minutes.
In addition to the face-to-face and time requirements, coverage of G0447 and G0473 depend on several other factors, including diagnosis, provider type, and frequency.
Diagnosis: The claim must include a diagnosis code reporting a patient with a body mass index of 30 or greater (ICD-9-CM V85.30-V85.39, V85.41-V85.45, V85.51-V85.54 and ICD-10-CM Z68.1, Z68.20-Z68.29, Z68.30-Z68.39 and Z68.41-Z68.45).
Provider: Medicare pays claims for obesity counseling only when performed by approved providers:
01 – General Practice
08 – Family Practice
11 – Internal Medicine
16 – Obstetrics/Gynecology
37 – Pediatric Medicine
38 – Geriatric Medicine
50 – Nurse Practitioner
89 – Certified Clinical Nurse Specialist
97 – Physician Assistant
Frequency: Medicare will deny claim lines billed for HCPCS codes G0447 and G0473 if billed more than 22 times in a 12-month period. Specifically, CMS covers:
One face-to-face visit every week for the first month;
One face-to-face visit every other week for months 2-6;
One face-to-face visit every month for months 7-12, if the beneficiary meets the
3kg weight loss requirement during the first six months as discussed below.
For additional coverage requirements, including the necessary contents of behavioral therapy for obesity, see the "Medicare National Coverage Determinations (NCDs) Manual," Chapter 1, Section 210.12 or the NCD for Intensive Behavioral Therapy for Obesity.
Latest posts by John Verhovshek
(see all)