What's So Difficult About "Incident to?"
By Jeanne Yoder
In Billing
March 13, 2015
Comments Off

on What's So Difficult About "Incident to?"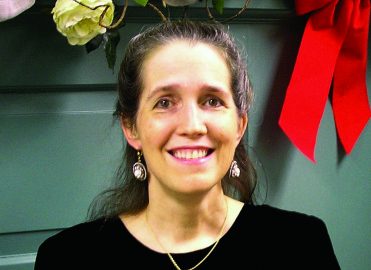 By Jeanne Yoder, RHIA, CPC, CPC-I, CCS-P
Incident To.  Can an orthopedic surgeon bill incident to for a patient treated 12 months prior for a hip replacement, now presenting from the ER for the first encounter for a fractured radius, treated by a PA (patient does not see the orthopedic surgeon)?
Check with the payer.  Incident to is whatever the payer says it is.
The most commonly quoted payor is CMS.  Incident to is covered in Medicare Benefit Policy Manual, Chapter 15 – Covered Medical and Other Health Services, paragraph 60 – Services and Supplies Furnished Incident To a Physician's/NPP's Professional Service.
WHO may provide written orders for services to be furnished by another under his supervision?
For CMS only physicians, physician assistants, nurse practitioners, clinical nurse specialists, nurse midwifes, and clinical psychologists may write orders which can be furnished by others and billed under the privileged provider's name.
Physical therapists, optometrists, podiatrists, chiropractors, dieticians – none of these providers are on the CMS list of providers who can have their orders carried out by others under their supervision.  Who usually measures your face, orders and fits the glasses?  Check with your payer before billing this service under the optometrist's name.
WHAT services and supplies may be furnished as incident to?  Only services and supplies usually provided during an encounter may be furnished as incident to.
Services – Incident to services require the direct supervision of the provider.  The supervising provider must be in the office suite, not in a Pharmacy and Therapeutics Meeting down the hall, not doing rounds on the ward, not in the operating room, and not at lunch.  Incident to services must be furnished by an individual who is receiving payment for provision of services.  Volunteer services cannot be billed.  For CMS, if the service is listed in a separate benefit category in §1861(s) of the Act, it cannot be considered incident to. For instance, physical therapy, radiology and administration of vaccinations are separate benefit categories, so they cannot be billed as incident to under paragraph 60.
Supplies – Incident to supplies are usually drugs which cannot be self-administered.  These drugs must usually be available in a provider's office; drugs and supplies specially ordered for a specific patient are not incident to. There must have been a cost to the practice for the supplies; you cannot bill for supplies given to the practice by drug representatives.
WHERE may these services be provided?
Incident to is for services commonly furnished in a physician's office.  There are special requirements for home health services, particularly in medically under-served areas.
WHEN may incident to services be provided?  Only when the patient is an established patient and when provider is actively participating in that portion of the patient's care.
WHY is incident to a good idea?  Properly used, incident to permits services to be safely and efficiently furnished to patients.  It is a good use of resources.  The restrictions ensure the provider is ultimately responsible, and as such fosters patient safety.
HOW should it be documented?  Documentation must demonstrate that all of the incident to requirements were met.
"This established patient of Dr Vanowen presents for services under written orders of 2 March 2015 for a return to clinic for wound check/suture removal.  Supervision is provided by Dr Lacey."
So, can the PA evaluate and treat a new problem and have the care billed as incident to by the surgeon?  No.
I don't understand what is so difficult about this.  Don't be intimidated.  Make sure the payer defines the service/supply as incident to before you bill it as incident to.

 
Latest posts by Jeanne Yoder
(see all)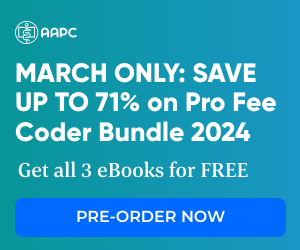 No Responses to "What's So Difficult About "Incident to?""