2015 MPFS Highlights
March 1, 2015
Comments Off

on 2015 MPFS Highlights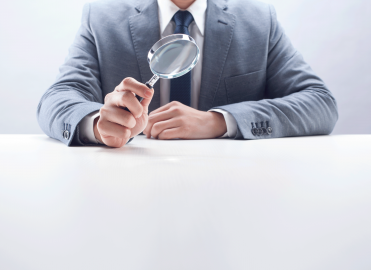 Audit and evaluate the amount of income affected by rate changes and prepare.
By Lamon Willis, CPCO, CPC-I, COC, CPC
The Centers for Medicare & Medicaid Services (CMS) issued a final rule, October 31, 2014, updating payment policies and rates for physicians paid under the Medicare Physician Fee Schedule (MPFS) in 2015. Here are the highlights that may affect payment rates and audit activity in your practice.
Sustainable Growth Rate (SGR)
The latest SGR patch keeps payments at 2014 levels through March 31. Without congressional action, the payment rate for physician services will decrease on April 1 by 21.2 percent, to account for the SGR adjustment that has been repeatedly postponed since 2003. (See "History of the SGR" sidebar on page 34.)
Conversion Factor (CF)
The 2015 CF for physician and anesthesia fee schedules for January 1 through March 31 are:
Physician – $35.8013
Anesthesia – $22.5550
If there is no intervention by Congress, the CF beginning April 1 will be:
Physician – $28.2239
Anesthesia – $17.7913
Note: CFs have been rounded to the nearest cent.
Chronic Care Management (CCM)
Care Management Services is a new category in the Evaluation and Management section of the 2015 CPT® codebook, with a subsection for CCM. Guidelines specify what must be documented to support reporting this code.
99490 Chronic care management services, at least 20 minutes of clinical staff time directed by a physician or other qualified health care professional, per calendar month, with the following required elements:
multiple (two or more) chronic conditions expected to last at least 12 months, or until the death of the patient,
chronic conditions place the patient at significant risk of death, acute exacerbation/decompensation, or functional decline,
comprehensive care plan established, implemented, revised, or monitored.
Care management is time-based. Time over the course of the month must be documented to report the total time. The time can be face-to-face and non-face-to-face. CCM services totaling fewer than 20 minutes duration in a month are not reported separately.
If more than one clinical staff member provides care management services during the same time, only count the time for one of them. Only the provider assuming the patient's care management may report 99490. The unadjusted reimbursement for CCM is $40.39 under the 2015 MPFS (at the time of this printing).
Audit Tip:
In light of recent changes related to CCM, you'd be wise to focus prospective audits on the service to ensure that required information is captured for coding and billing.
Source: Federal Register, volume 79, No. 219, pages 67720-67721
Resource: For more information on CCM coding in 2015, see the article "Non-face-to-Face Chronic Care Management Coverage Begins" on pages 14-16.
Telehealth Services
CMS has finalized the addition of the following services under the telehealth benefits:
Annual wellness visits – HCPCS Level II G0438 Annual wellness visit; includes a personalized prevention plan of service (PPS), initial visit and G0439 Annual wellness visit, includes a personalized prevention plan of service (PPS), subsequent visit
Psychoanalysis – CPT® 90845 Psychoanalysis
Psychotherapy – CPT® 90846 Family psychotherapy (without the patient present) and 90847 Family psychotherapy (conjoint psychotherapy) (with patient present)
Prolonged evaluation and management services – CPT® +99354 Prolonged service in the office or other outpatient setting requiring direct patient contact beyond the usual service; first hour (List separately in addition to code for office or other outpatient Evaluation and Management service) and +99355 Prolonged service in the office or other outpatient setting requiring direct patient contact beyond the usual service; each additional 30 minutes (List separately in addition to code for prolonged service)
Off-campus Provider-based Departments:
New POS and Modifier
CMS is concerned about the accuracy of information they used to develop practice expense (PE) relative value units (RVUs) and has attempted to limit, through proposed rules, the payment differential when a service is provided in the physician office setting versus the same services when provided in a hospital outpatient department or ambulatory surgical center.
For physician/professional claims:
CMS will delete the current place of service (POS) code 22 Outpatient hospital.
CMS will establish two new POS codes:
To identify outpatient services furnished in on-campus, remote, or satellite locations of a hospital; and
To identify services furnished in an off-campus hospital provider-based outpatient department (PBD) setting that is not a remote location of a hospital, a satellite location of a hospital, or a hospital emergency department (ED).
CMS will maintain the separate POS code 23 Emergency room – hospital.
The new POS codes will be required for reporting as soon as they become available, but not for 2015.
For hospital claims, CMS is creating a HCPCS Level II modifier to be reported with every code for outpatient hospital services furnished in an off-campus PBD of a hospital, excluding remote locations of a hospital, a satellite location of a hospital, or a hospital ED.
The two-digit modifier is added to the HCPCS Level II file as of January 1, 2015, with the label PO Services, procedures and/or surgeries furnished at off-campus provider-based outpatient departments.
Reporting the new modifier will be voluntary for one year, with required reporting beginning on January 1, 2016.
Audit Tip:
Hospitals should begin voluntary reporting of the modifier PO as soon as possible to collect data. This will help the organization shift and transition any necessary care and work load, and prepare for reimbursement offset.
Physician Quality Reporting System (PQRS)
There will be no incentive payment in 2016 for 2015 PQRS participation. There will be a -2.0 percent Medicare payment reduction in 2016 for eligible providers (EPs) who qualify, but don't participate in PQRS.
PQRS 2015 Quality Measures: In 2015, PQRS includes 255 individual measures. CMS has added 20 new, individual PQRS measures and two measures groups, and has removed 50 measures.
By statutory mandate, all measures must be endorsed by the National Quality Forum (NQF) or entities under contract with NQF; but CMS will consider measures not NQF-endorsed when no endorsed measure in an area exists. CMS also will not restrict the type of organizations that can develop quality measures, and there are no requirements for measure development.
All proposed measures have been classified into one of six domains, based on the NQF's six priorities:
Patient safety
Person and caregiver-centered experience and outcomes
Communication and care coordination
Community/Population health
Efficiency and cost reduction
Effective clinical care
Other major changes to PQRS include:
Physicians in critical access hospitals (CAHs) will be able to participate in the PQRS for the first time in 2015 using all of the available reporting mechanisms.
Practices with 25 or more EPs must report quality measures on 248 patients. This reduces the required number of patients from 411 for groups of 100-plus EPs, and raises the required number of patients by 30 for practices with 25 to 99 EPs.
Most reporting options require EPs to report on one measure from the new crosscutting measures set.
PQRS continues to provide EPs with reporting mechanism options. The program retained the claims, registry, qualified clinical data registries (QCDRs), electronic health records, administrative claims, the Group Practice Reporting Option Web interface, and the Consumer Assessment of Healthcare Providers and Systems survey.
Last year, CMS introduced reporting through QCDRs. CMS has changed the requirements for this reporting method, as follows:
To avoid the penalty, EPs must report on at least two outcome measures. If less than two are available, EPs must report on at least one outcomes measures and at least one of the following types of measures: resource use, patient experience of care, patient safety, or efficiency/appropriate use.
CMS has also increased the number of non-PQRS measures that can be reported from 20 to 30.
To serve as a QCDR, the entity must make publicly available the quality measures data that EPs report. The quality measures data must be available by April 31 of the year following the reporting period.
Value-based Modifier (VBM)
The Affordable Care Act mandates all physicians — including solo practitioners — be subject to a VBM by 2017 based on 2015 quality and cost data. The VBM program has increased the 2017 payment adjustment reduction to -4.0 percent for certain providers who do not successfully participate in PQRS in 2015.
All physicians and qualified non-physician practitioners will be eligible to participate in the VBM program. In 2017, groups with two to nine providers, as well as solo practitioners, will receive either a bonus or no adjustment. Groups with 10 or more providers will begin receiving a bonus, no adjustment, or a penalty in 2016.
For the first time, CMS makes quality and resource use reports (QRURs) available based on performance in 2013. Each QRUR contains the group or solo practitioner's performance information on the quality and cost measures used to calculate the quality and cost composites of the VBM.
Global Surgical Periods
CMS is planning to eliminate 10-day and 90-day global periods. CMS believes global package surgery payments are too high because most patients receive minimal follow up during the post-surgical period. The Relative Value Scale Update Committee, also known as the RUC,  has prioritized the re-evaluation of the approximately 4,200 10-day and 90-day global services in 2015 and 2016.
CMS is considering ways to streamline the re-evaluation process, particularly for lower volume surgical services. In 2017-2018, all services will transition to 0-day global days. Physicians would report services they provide in surgery follow up, rather than having a set number of visits automatically included in the overall payment. Any money CMS does not spend on unperformed follow-up visits would be redistributed back into the rest of the fee schedule.
Audit Tip:
Start a prospective audit of follow-up services on patients with surgical services falling within the 10-day and 90-day global periods to evaluate the amount of lost income you could incur.
Specialty Impacts
Table 93 in the 2015 MPFS final rule (shown right) provides a summary of the impact of these changes by specialty. The changes in the rule are budget-neutral in the aggregate, which is why the impact for all physicians (i.e., total row) is shown as zero. Most specialties will see changes in the range of plus or minus 1 percent through March 31. This table does not reflect SGR reductions scheduled to go into effect April 1, 2015.
---
History of the SGR
The Sustainable Growth Rate (SGR) method replaced the Medicare Volume Performance Standard in 1997. The use of SGR targets is intended to control the growth in aggregate Medicare expenditures for physicians' services. The physician fee schedule (PFS) update is adjusted to reflect the comparison of actual expenditures to target expenditures. For example, the 2015 update reflects a comparison of cumulative actual to cumulative target expenditures from April 1, 1996 through December 31, 2014. If expenditures are less than the target, the update is increased. If expenditures exceed the target, the update is reduced.
The SGR is based on an estimated change in four factors:
The percentage of change in fees for physicians' services;
The percentage change in the average number of Medicare fee-for-service beneficiaries;
The 10-year average annual percentage change in real gross domestic product (GDP) per capita; and
The percentage change in expenditures due to changes in law or regulations.
The PFS update for January through March 2015 was specified in the Protecting Access to Medicare Act of 2014 to be 0 percent. The PFS update for April through December 2015 is required by law to be determined as if the scheduled conversion factors for 2007-2014 and January through March 2015 had not been overridden by Congress. The conversion factor update for April through December 2015 is negative 21.2 percent. This negative update will be applied to the PFS on April 1, unless Congress passes legislation to forestall it once again, or Senate and House members devise a new method for calculating Medicare expenditures.
Want to learn more? Read the final analysis of the estimated SGR and conversion factor for Medicare payments to physicians in 2015 on the Centers for Medicare & Medicaid Services' website.
---

Lamon Willis, CPCO, CPC-I, COC, CPC, is director of enterprise business development for AAPC.
Latest posts by Renee Dustman
(see all)