Learn Lessons from Your Superbill
March 1, 2015
Comments Off

on Learn Lessons from Your Superbill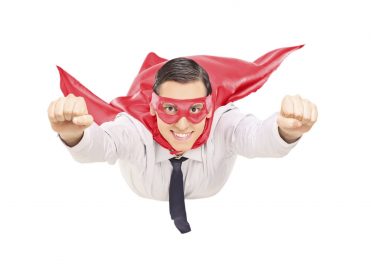 If your superbill could talk,
what would it want you to know?
By Anita Barsalou, CPC
Superbills travel to many locations and through many hands during the billing process. Mistakes made are learning experiences you can apply to future claims. Let's see how two examples of a day in the life of a superbill can teach you actions prompting smooth processing vs. denials.
"Superbill" explains details of his two traveling adventures, to help you better understand what he does.
Superbill travels smoothly: My job is to help Dr. Roberts maintain his medical practice. I travel from one insurance company to another collecting reimbursement. My two co-workers, Donna and Joanne, help me to collect all the items I need for processing, to organize them, and to send me on my way.
Today, patient Sarah has an appointment with Dr. Roberts because she hasn't been feeling well. Dr. Roberts performs a thorough exam, orders lab work, and advises Sarah that he will be in contact with her as soon as he has the results. He makes recommendations for managing her condition for the next few days until the findings confirm a diagnosis.
When the results arrive, Dr. Roberts advises Sarah of the outcome and proposes a course of care. A prescription and a few days of rest resolve the problem.
Co-worker Joanne helps me obtain the things I need: a diagnosis code, a procedure code, and the charges for the work Dr. Roberts performed. She sends me on my way with only what is necessary and appropriate for proper reimbursement, so I am back in no time for another trip.
Superbill hits turbulence: Things do not always go as planned. For example, patient Kady was scheduled for a surgical procedure with Dr. Roberts. Based on Kady's presenting symptoms and condition, Dr. Roberts suggests a procedure that he studied after attending a seminar. Kady's recovery was not as quick as expected, but she eventually saw improvement.
Co-worker Donna packs me up for my processing trip, including the date of service, place of service, diagnosis codes, surgical procedure code, and fees. She even includes an operative report providing details of the surgery.
When I reach my destination, much to my dismay, I am turned away, with no reimbursement to show for my trip. As it turns out, nobody had bothered to verify payment for the procedure. We learned a valuable lesson: Verification is now part of this office's protocol.
Verification of Coverage Is Serious Business
The above is a light-hearted look at the process of insurance reimbursement, but the lesson is serious.
Insurance carriers research peer-reviewed articles regarding procedures, medications, durable medical equipment, etc. Before offering coverage, the insurer wants to determine that processes and procedures have been proven safe and effective, and that each procedure, medication, or piece of equipment is employed as effectively as possible for the purpose that it was intended.
Others Ways to Prevent Superbill Denials
When submitting claims, review the following checklist to save your office time and to enable correct and prompt reimbursement:
Make sure the claim is complete and accurate. Ensure the correct (and the same) patient's name appears on each submitted document. Your billing is not the only claim submitted: Insurance companies receive hundreds of thousands of claims each day; it's your responsibility to follow through with your claims until they are satisfied.
Code correctly. Use the code(s) that most appropriately describe the services rendered. Do not under-code by omitting appropriate ICD-9, CPT®, or HCPCS Level II codes. Do not over-code by adding additional ICD-9, CPT®, or HCPCS Level II codes. Do not code inappropriately simply to receive reimbursement for a service that would not otherwise qualify for reimbursement.
If there is no exact code, and you find that you must use an unspecified CPT® code, provide a description of the performed service. If it's a surgical procedure, consider sending the operative report to prevent a request for information later, other reimbursement delays, or outright rejection (many carriers automatically deny payment for an unknown service).
When in doubt, review the policy. Nearly all insurers post clinical policies online. This allows both the patient and the provider to verify that the service to be provided can  and will be considered for reimbursement. If the desired information is not posted, contact the carrier prior to incurring an expense that may not be reimbursed. Review criteria, such as age limits, prior treatment requirements, etc., to learn if the service is covered and what additional information may be needed. This step is especially important when performing a newly developed procedure or a procedure possibly considered to be cosmetic, or when administering a new medication.
When asked for additional information, do not assume the carrier is looking for ways to deny charges. They do not want to request unnecessary paperwork anymore than you want to send it. If you have questions, contact the carrier. Do not ignore the request.
Verify insurance coverage. A patient's policy may have differing benefit limitations from another patient's even though they are insured by the same carrier. A little time at the beginning of this process could save a lot of time at the back end.
Appeal when Necessary, and Do It Right
If you do receive a rejection, there is still hope. All carriers have an appeals process. Contact the carrier as soon as possible to obtain the details. Make sure you have a clear understanding of the denial, as this will help determine what additional information to include in the appeal to support the claim. Sending a cover letter stating, "This office believes you should cover this service," is not sufficient. Only clinical documentation will support further consideration, and hopefully turn that "no" into a "yes."
---

Anita Barsalou, CPC, has been employed in various capacities for over 30 years in the healthcare insurance industry. She is a senior consultant for a national carrier and holds an ICD-10 trainer certificate. Barsalou is a member of the Holyoke, Massachusetts, local chapter.
Latest posts by Renee Dustman
(see all)