CMS Announces New Generation ACO
By Brad Ericson
March 16, 2015
Comments Off

on CMS Announces New Generation ACO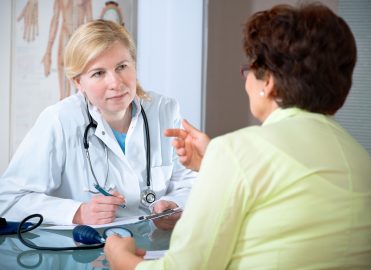 Pleased with the success of its  Accountable Care Organization (ACO) experiments, the Department of Health and Human Services (HHS) announced  the Next Generation Accountable Care Organization (ACO) model of payment and care delivery, an initiative from the Centers for Medicare & Medicaid Services' (CMS) Innovation Center.  A part of the Affordable Care Act — or Obamacare — ACOs were developed to encourage quality improvement and care coordination by rewarding quality of care at a lesser cost, rather than by quantity of services performed.
Based on lessons learned from the Pioneer ACO Model and the Medicare Shared Savings Program (Shared Savings Program), the Next Generation ACO Model places greater performance risk on ACOs than current models, while also potentially sharing a greater portion of savings with the ACO. To support increased risk sharing, CMS said, ACOs will have a "stable, predictable benchmark and flexible payment options supporting ACO investments in care improvement infrastructure while providing high quality care to patients."
CMS Hopes for Better Care
The new ACO model encourages greater coordination and closer care relationships between ACO providers and beneficiaries. ACOs will have a number of tools available to enhance the management of care for their beneficiaries. These tools include rewards to beneficiaries for receiving their care from physicians and professionals participating in their ACOs, coverage of skilled nursing care without prior hospitalization, and modifications to expand the coverage of telehealth and post-discharge home services to support coordinated care at home. The Next Generation ACO model also supports patient-centered care by providing the opportunity for beneficiaries to confirm a care relationship with ACO providers and to communicate directly with their providers about their care preferences, CMS said.
The Affordable Care Act created a number of new payment models designed to reward quality. These models include ACOs, primary care medical homes, and new models of bundling payments for episodes of care.  In these alternative payment models, healthcare providers are accountable for the quality and cost of the care they deliver to patients. Providers have a financial incentive to coordinate care for their patients – who are  less likely to have duplicate or unnecessary X-rays, screenings, and tests. An ACO is a group of doctors, hospitals and health care providers that work together to provide higher-quality coordinated care to their patients, while helping to slow health care cost growth. In addition, through the widespread use of health information technology, the healthcare data needed to track these efforts is now available.
Many health care providers today receive a payment for each individual service, such as a physician visit, surgery, or blood test, and it does not matter whether these services help – or harm – the patient. In other words, providers are paid based on the volume of care, rather than the value of care provided to patients.

Feds Say Alternate Payment Models Work
In 2011, Medicare made almost no payments to providers through alternative payment models, but today such payments represent approximately 20 percent of Medicare payments. The goals announced today represent a 50 percent increase by 2016. To put this in perspective: in 2014, Medicare fee-for-service payments were $362 billion. 
HHS said it has already seen promising results on cost savings with alternative payment models, with combined total program savings of $417 million to Medicare due to existing ACO programs — HHS expects these models to continue the unprecedented slowdown in health care spending. Moreover, initiatives like the Partnership for Patients, ACOs, Quality Improvement Organizations, and others have helped reduce hospital readmissions in Medicare by nearly 8 percent, translating into 150,000 fewer readmissions between January 2012 and December 2013. The federal department also claims quality improvements have resulted in saving 50,000 lives and $12 billion in health spending from 2010 to 2013, according to preliminary estimates. 
Latest posts by Brad Ericson
(see all)