New OSHA Reporting and Recordkeeping Regulations Affect All Employers
In AAPC News
March 17, 2015
Comments Off

on New OSHA Reporting and Recordkeeping Regulations Affect All Employers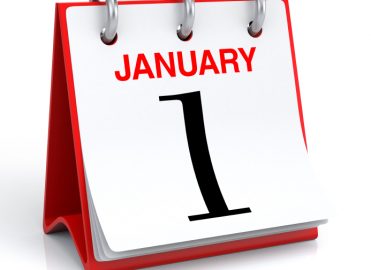 The federal Occupational Safety and Health Administration (OSHA) has revised its recordkeeping rule to include two key changes that affect all employers, regardless of business or size. And on the horizon, OSHA promises even bigger changes.
Reporting Regulations Now
All employers must report to OSHA work-related fatalities within eight hours; and, as of Jan. 1, 2015 all employers must now report an inpatient hospitalization of one or more employees for an employee's amputation or loss of an eye as a result of a work-related incident, per new OSHA recordkeeping requirements (section 1904.39).
You can report to OSHA by:
Calling OSHA's free and confidential number at (800)-321-6742;
Calling your closest OSHA office during normal business hours; or
Using OHSA's new online form (coming soon).
When submitting a report to OSHA, be prepared to supply the following information:
The establishment name
The location of the work-related incident
The time of the work-related incident
The type of reportable event (i.e., fatality, inpatient hospitalization, etc.)
The number of employees who suffered a reportable event
The names of the employees who suffered a reportable event
Your contact person and his or her phone number
A brief description of the work-related incident
The final rule also updates the list of industries that are exempt from the requirement to routinely keep OSHA injury and illness records due to relatively low occupational injury and illness rates. Included on this list are physician offices, outpatient care centers, and medical diagnostic laboratories.
Remember: All employers are required to report work-related fatalities, inpatient hospitalizations, amputations, and losses of an eye to OSHA, regardless of industry type or number of employees.
Note: Establishments in a state with a state-run OSHA program should contact their state plan for the implementation date.
Reporting Regulations in the Future
Sometime this year, you can expect OSHA to finalize a rule to amend its recordkeeping regulations to add requirements for the electronic submission of injury and illness information certain employers are already required to keep. The rule would amend the regulation on the annual OSHA injury and illness survey of 10 or more employers to add three new electronic reporting requirements:
Establishments with 250 or more employees would be required to electronically submit information on a quarterly basis.
Establishments with 20 or more employees in certain designated industries would be required to electronically submit the information on Form 300A on an annual basis.
Employers who are exempt, but receive notification from OSHA, must electronically submit specified information from their Part 1904 injury and illness records.
OSHA intends to make the data it collects public. However, specific data elements will in part be restricted by provisions under the Freedom of Information Act and the Privacy Act. See 29 CFR Parts 1904 and 1952, section II(e) for details.
Latest posts by Renee Dustman
(see all)