E/M Benchmarking Can Lower Your Audit Risk
In Audit
March 17, 2015
Comments Off

on E/M Benchmarking Can Lower Your Audit Risk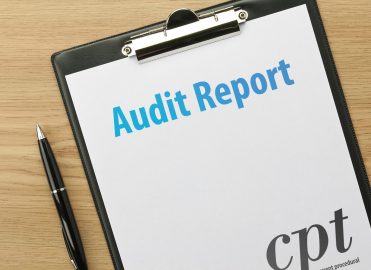 By Stacy Harper, JD, MHSA, CPC
A first step to determine a provider's audit risk is to compare his or her utilization of E/M codes against the utilization of other physicians in his or her specialty. The Centers for Medicare and Medicaid Services (CMS) publishes Medicare Part B utilization data each year. The most recent data available is based on claims paid in calendar year 2011, which covers utilization of all E/M codes by provider specialty.
Providers can calculate benchmarks, or bell curves, for utilization of E/M services in their specialty by comparing the number of allowed services for each CPT® code as a percent of the total allowed services for a given E/M subcategory billed by providers in the same specialty. When the benchmark or bell curve for a particular specialty has been determined, the physician's own claims for E/M services can be compared to identify deviations from benchmarks.
Utilization outside level of service averages for a specific specialty does not necessarily mean services are not appropriately coded. Deviations in utilization may be based on variations in patient mix, sub-specialization, marketed service areas, or increased productivity; however, high utilization can also be related to improper coding, inflated documentation, and false claims.
Understanding the accuracy of a physician's coding is essential to ensuring billing and coding compliance. Central to every corporate compliance plan is the presence of an effective auditing program (see: OIG Compliance Program for Individual and Small Group Physician Practices, 65 FR 59434). Aligning your auditing program to reflect the auditing programs of major payers will improve your ability to minimize risk and improve compliance. For E/M services, this means focusing your reviews on any high-level codes where the physician's utilization is above the "bell curve."
Resolution and Compliance Improvement
Although the goal of any audit is to confirm compliance and justify any deviation from expected utilization, audits also frequently identify billing and coding errors. Any incorrectly coded services that resulted in an overpayment to the physician must be corrected, and payment refunded to Medicare within 60 days of identification (see: OIG Compliance Program for Individual and Small Group Physician Practices, 65 FR 59434). If a high error rate is discovered, a pattern of inaccurate coding may exist and additional auditing may be warranted.
In addition to correcting any identified errors, auditing activity can be used as a foundation to educate providers and improve coding accuracy. Even where a physician's coding is accurate, if high utilization places him or her at increased risk for auditing, documentation improvement can be critical. Where an electronic medical record is used, review of template settings to align the quantity of the documentation with the nature of the presenting problem may improve coding accuracy and realign the provider's utilization with benchmarks.
Auditing of records by third party payers is a reality in the current health care system. Medicare and other payers track where your providers fall in the spectrum of service utilization. Knowing your provider's utilization, understanding the related level of risk, and identifying problem areas in his or her E/M coding is your best strategy to minimize the impact of these external audits to your practice.
Latest posts by John Verhovshek
(see all)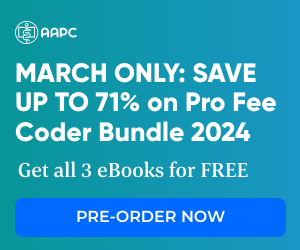 No Responses to "E/M Benchmarking Can Lower Your Audit Risk"