Coding for Venipuncture
In Billing
March 19, 2015
Comments Off

on Coding for Venipuncture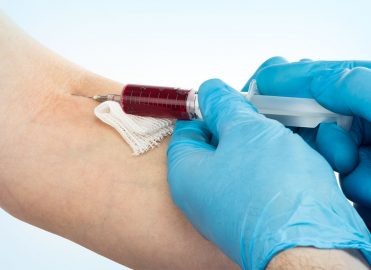 Report routine venipuncture with 36415 Collection of venous blood, by venipuncture. Per CPT® instruction, never append modifier 63 Procedure performed on infants less than 4kg to 36415, even for very young and small patients.
The CMS 2015 National Physician Fee Schedule Relative Value File assigns 36415 an "X" status code, meaning that the service is "not in the statutory definition of 'physician services' for fee schedule payment purposes." As such, Medicare will not reimburse for routine venipuncture. Some private payers also may not pay for the service (check with your individual payer for details).
CPT® includes several other codes to describe venipuncture requiring a physician's skill. These codes differentiate patients by age and, for those patients younger than 3 years old, by the vein accessed:
36400 Venipuncture, younger than age 3 years, necessitating physician skill, not to be used for routine venipuncture; femoral or jugular vein
36405 …scalp vein
36406 …other vein
36410 Venipuncture, age 3 years or older, necessitating physician skill (separate procedure), for diagnostic or therapeutic purposes (not to be used for routine venipuncture)
Medicare will separately reimburse for these procedures. Report 36400-36410 only if documentation supports medical necessity, and the notes should describe any special circumstances. Do not report 36400-36410 if a nurse or physician assistant administers the venipuncture, or if the physician draws blood because an assistant is not available.
Report venipuncture (whether routine or requiring physician skill) only once per patient encounter, regardless of the number of specimens drawn. Also, note that 36410 is a "separate procedure" and is not separately reported if the venipuncture occurs as a part of a more extensive service.
Latest posts by John Verhovshek
(see all)